Things to consider when choosing a business location
If you recall the Four P's in your marketing class way back in college, it would help you analyze and choose the best locations for your business. The Four P's is one of the fundamental theories taught in any marketing course. So what does this Four P's stand for?
–          Price
–          Product
–          Promotion
–          Place
Location is more than just choosing a corner, or a building. There are many entrepreneurs who become so excited about the launching of their new business venture that they fall short to give time in finding the right location. Choosing the right location would also consider your return of investment. For instance, you're planning to put up an eatery, determine first your target market – would that be located in the university belt, or along the sidewalk? Then, you should be aware about the correct pricing as your target customers are the masses. Here are some tips to help you decide which location you should look for. Understanding and considering these guidelines will lead you to a successful business.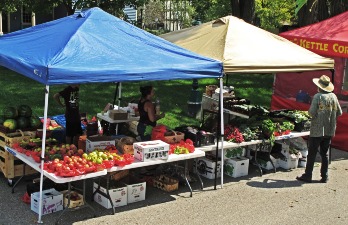 Understand your business well. As the owner, it is a cardinal rule to know your business very well. Will people reach your location without hassle? Is your location visible and accessible?
Know your target market. Determining the type of customers would surely help you run your business and know their needs. The rule is: Get a taste for the community. Find and study the trends if you're putting your business in a city or rural area. Make a demographic profile and be flexible to any change.
Scope out the competition. It is necessary to know your competitor's activities. Let's say, if you're setting up an internet shop, check the surrounding areas if there are other businesses same as yours. Try to interview the owners in that particular area if their business is succeeding or not – this would certainly help you a lot.
Accessibility. We hate congestion and traffic, don't we? Sometimes, customers go to where they find comfortable and accessible. So, consider the visibility and convenience for promotion and profitability purposes.
Balance cost with other factors. No matter how attractive the price of the site might be if your customers can't get there easily, or let's say if the infrastructure can't support the necessary wiring for you internet line, your business won't survive. Spend your money on good locations.