Buko has started to make waves here in the Philippines and what better way to chill down than a nice, refreshing and healthy buko shake? Many people are starting to make a lot of money with this trend, and if you are thinking of getting a buko shake business, you will be surprised at how much hard work this is!
Enter Buko Madness Franchise by First Smile: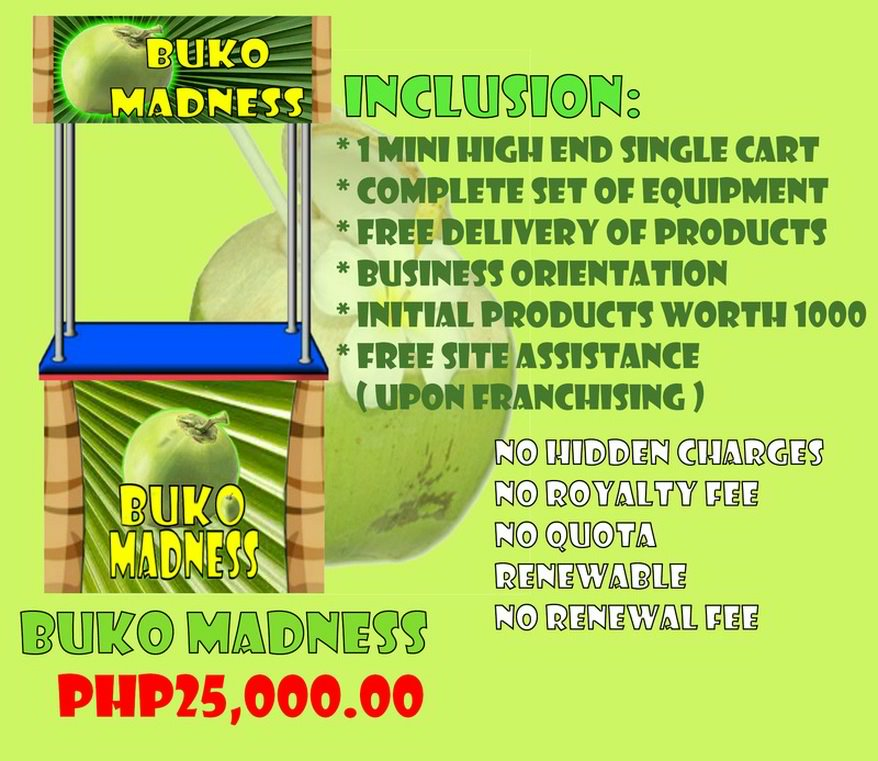 The best business the the trendy business. Position yourself in front of a trend with a Buko Shake Franchise! First Smile's Buko Madness will sure to be a hit with people in the malls, at schools, even in front of your own house! Stop buying shakes from the local food carts, get your own buko food cart franchise and make money!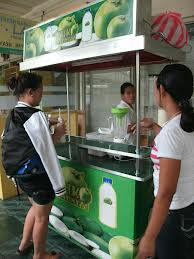 Buko Madness starts at  Php 25,000.00 to franchise and it includes:
1. 1 mini high end cart
2. Complete Equipment
3. Uniform and Utensils
4. Free Delivery of Products
5. Free Delivery of Cart within Metro Manila Area
6. Free E-Loading Business to all networks
7. Free Starting Products
Interested for more details? Contact Rothman at 5093706 / 09154931815 or use the contact form below! Allow us 24 hours to respond if you use the form.
You can also see these related posts: