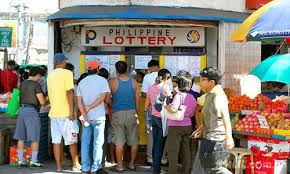 What would be more exciting that winning a great amount of money with just mere luck? For only a small amount that you would shed, you would have chances of winning thousands or even millions of pesos if you will be the lucky winner! This great amount of enthusiasm and excitement is brought by the crowd's favorite lottery game none other than the PCSO Lotto draw. Whenever you cross some busy street you would get to see people queuing in line most especially if the jackpot prize is quite lucrative. If you are looking forward to having your very own PCSO Lotto outlet then you better check out the details below.
About PCSO and Lotto
The Philippine Charity Sweepstakes Office or PCSO is the philanthropy arm of the Philippine government, subsidizing to vital wellbeing and welfare exercises. The PCSO's essential profit originate from the people who enter sweepstakes or lotto draws supported by the organization. Charter permits the PCSO to designate 30% of its net deals to the Charity Fund, while 55% is dispensed to prizes, and 15% to operations.
PCSO started with only two recipients: the Philippine Tuberculosis Society and Hospicio de San Jose – the PCSO now has an extensive rundown of recipients that incorporate the Red Cross, Blood Bank, National Mental Hospital, Boys' Town in Marikina, Missionaries of Charity in Cebu, Golden Acres, Tala Leprosarium, Commission on Family Life in Laoag City, Bacolod Boys' Home in Negros Occidental, Dominican Missionaries' Stela Maris Nursery, Leprosarium in Zamboanga City, Daughter of Mary, Mother of the Church in Naga City, sustenance focuses, country wellbeing centers, government clinics, and numerous others. Now, it caters to more than 8,000 recipients.
Main Products/Services Offered
Lotto Games: Grand Lotto 6/55; Power Lotto; Super Lotto 6/49; Mega Lotto 6/45; Lotto 6/42; Lotto 6 Digit Game; Lotto 4D; SuerTres; EZ2 Lotto
Small Town Lottery
Mini-Sweepstakes
Keno
Scratch It! Instant Tama!
KasCash
Who Would be Eligible to Apply as a Franchisee?
For Individual Applicant:
Filipino citizen
At least 21 years old
For Corporation:
Registered under Philippine law
100% Filipino-owned
What are the Requirements to be Submitted?
For Individual Applicant:
Three (3) latest ID pictures (2 x 2);
Three (3) latest ID pictures (2 x 2) of spouse;
Letter of Intent;
Online Lottery Personal Data Sheet;
Proof of Income;
Income Tax Return
For Self-employed:
Income Tax Return
Registration of Business
Audited Financial Statements
For Corporation:
Bio-data of Corporate Officers and Directors
Photocopy of S.E.C Registration Photocopy of Articles of Incorporation Photocopy of By Laws Latest audited Financial Statement I.T.R. for the immediately preceding year Letter of Intent Contract of Lease Building Owner's Authorization Sketch/Location Map of the Proposed Agency Site Photograph of the Vicinity Photograph of the Building
Photograph of the Interior
For documentation purposes, the applicant must also submit these information regarding the location:
Sketch or map of the site showing location of existing lotto outlets in the area
Pictures of the proposed site and its vicinity
Proof of ownership of the site
For owner: Include land title
For lessee: Include a notarized certification from the building owner
Where Should Your Proposed or Target Location for Your PCSO Lotto Franchise Be?
The location will be left to the candidate, including expenses for rent, lease, development, establishment of electrical lines, telephone lines, security gimmicks and all different associations. This implies that candidates must know the best place to put a lotto outlet besides conforming to area necessities set by PCSO.
A perfect site is some place with few existing lotto outlets, exceptionally available and ideally packed. Some current operators have set their outlets close to markets, inside shopping centers, near neighborhoods, close to establishments that draw numerous clients like restaurants, corner stores and others.
PCSO's requirements for location are as follows:
Minimum distance from another outlet should be 50m
Minimum distance from elementary and secondary schools should be 100m
Floor space should be at least 2m by 2m
Business counters should measure at least 36in by 24in
Floor space must be dry, ventilated (preferably air conditioned) and should not be prone to floods
Must have at least one fixed landline for hotline use
Must face the direction of human traffic or major traffic flow
Regular power supply of 220VAC
Available space for terminal installation, modem and lottery paraphernalia like shelves, counters and cabinets
Application Process for a PCSO Lotto Franchise
1. Submit appropriately filled Lotto Application form (downloadable at the PCSO site) and other narrative prerequisites (see beneath for complete rundown) to PCSO. For outlets inside Metro Manila, submit the necessities at the PCSO Main Office. For outlets outside Metro Manila, submit them at the PCSO Branch Office covering the area.
2. Pay the application expense of P2,500.00 to the PCSO Treasury Department (Main Office) or Cashier (Branch Office).
3. On the off chance that sanction, the accompanying must be paid inside 30 days:
Establishment Fee of P10,000.00 to the Treasury Department (Main Office) or Cashier (Branch Office); and
Money Bond of P300,000.00 or Surety Bond to cover the measure of P700,000.00.
Security of Your PCSO Lotto Outlet
PCSO outlets can earn a lot of money overnight, the establishment must be highly secure. In addition to the location requirements, the entrepreneurs must be ready to remodel the chosen establishment to meet PCSO specifications on security, which includes: Cost of buying the establishment varies, but may hit somewhere around Php500,000 since the ideal sites have to be located in highly accessible, commercial areas.
The operators benefits from an outlet by winning a rate of the gross sale of an item, generally 4.5 to 5%. The more tickets sold, the higher the profits. Furthermore, if an outlet manager holds a winning ticket, then the holder will be given a rate of the winning ticket, which can reach up to Php500,000.
So if you are ready to start your venture by investing and getting your own PCSO Lotto outlet, then you have to start downloading the application form from their site and check them out from the contact details below:
Contact Details
PCSO Main Office: PICC Secretariat Bldg, CCP Complex, 1307 Roxas Blvd., Pasay City
Website: www.pcso.gov.ph
Posts that you might like: