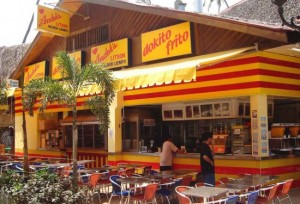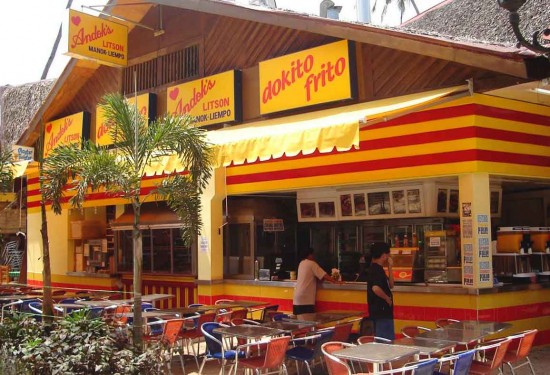 When there is a family outing, guests for dinner or even when mom does not feel like cooking, a Lechon Manok is the one food that comes to mind. Tasty and simple but loved by many (including yours truly) Lechon Manok business is one lucrative business you can start.
Andok's Litson Manok is a recognizable name when it comes to roasted chicken, and it is open for franchising. Read on if you want to start an Andoks Franchise.
About Andoks
The very first store started in Baler, West Avenue, Quezon City. The business then opened its doors for franchising and within two years, the brand serves provinces and remote areas,, creating over 300 branches nationwide.
In September 2004, Andok's opened the very first din-in store in Boracay. By the end of 2005, two more dine-in stores were opened in Panay. In 2006 Andoks opened a dine-in store in the Metro Manila, in Market! Market! Taguig and in Baguio, two stores were converted into restaurants.
Andoks not only offer lechon manok to the public. They also have the follwing on their menus:
litson liempo (roasted pork belly)
bangus (milk fish)
pork barbeque
porkcharap (fried pork chop)
lechon kawali (deep fried pork belly)
kawali royale
crispy pata (deep fried pork leg)
pork sinigang
beef steak rice
beef rice
chicken leg quarter
pork sisig
chopsuey
silog meals
Franchise Details: Franchise Fee and Inclusions
Andoks offer two different franchise packages: take-out and dine-in stores. The main difference between the two is that the dine-in stores are restaurant type franchises.
For dine-in store, franchise fee is P500,00.00 while take-out stores cost P300,000.00 to franchise.  Inclusions are:
The right to use our trademark, name and logo
Start-up and pre-opening assistance
Store design and construction assistance
Franchise operations manual
Business management, operations and customer service training
An established brand image and nationwide advertising support
Continuous product development and innovation
Economical pricing for ingredients, equipment and supplies
The franchise term is 5 years for dine-in stores and 3 years for take-out stores.
Franchise Details: Requirements and Other Details
Andok's will require you to have a 40 to 50 square meter floor space for take-out and 200 to 250 square meters for dine-in stores. The area should be accessible where there is a high foot traffic area, like on business district, near public transportation terminals and malls.
A confidential business manual created by Andoks will be given to the successful franchisee. Aside from that, the Andok's franchisee and his employees will undergo business, operation and customer service training to ensure adherence to policies and success. The training lasts for 15 days:  5 will be conducted in the main branch, 4 will be conducted on company-woned branches and 6 will be done OJT-style on franchised branches.
Andok's will provide for the food supplies and equipment, so the franchisee will not have to worry where to get them.
Interested to Start an Andok's Business?
If you are interested in starting an Andok's business, you have to prepare the following:
– Letter of Intent specifying the exact location, size and other details of the proposed site (indicate if owned or leased)
– Location Map of your proposed site
– Applicant's Personal Resume with 2X2 colored Picture and contact numbers
– Character References with contact numbers (not related to the applicant)
– Bank Certification (with authorization / waiver for credit check)
– Certificate of employment (if applicable)
Then send them through the following contact details:
ANDOK'S FOOD CORPORATION
ACE Building
No. 25 Bulacan Street, Barangay Bungad
West Avenue, Quezon City, Philippines
You may also contact Andok's through:
Tel: +63 (2) 372-4033 loc 114
Fax: +63 (2) 376-7092
Email: franchise@andokscorp.com
Posts that you might like: