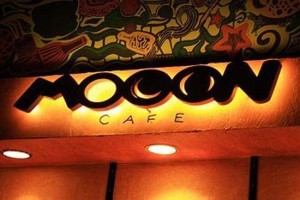 If you are in search of a promising franchise and interested in food business, why not try Mooon Café? It is a restaurant specializing in Mexican cuisine and one of the fastest growing food chain in the Visayas region. The company is willing to expand outside the borders of the Visayas and is welcoming franchisees to introduce Mooon Café to other areas in the Philippines. Franchisees need not worry because they will be provided with all the assistance they need, from start –up to grand opening, and throughout the contract. This is to keep the company's reputation in rendering excellent customer service and quality food intact. Acquiring a franchise is so simple with low investment cost. What the company requires is a hard working entrepreneur ready for hands-on operation and prepared to face all challenges.

Company Background
Moon Café was once a one-store operation based in Cebu City. It is a Mexican-inspired dining place that the Cebuanos have grown to love. They also offer famous international dishes but they specialize in Mexican cuisine. Customers usually ask for their famous Chimichanga, Campesiños, Beef Burrito, Fish Taco, Tostaditas, and other popular Mexican food. These dishes are flavored with just the right amount of spice to make you crave for more.
The restaurant was later acquired by Pages Holdings inc., in 2007 and from then on has multiplied into 13 branches nationwide with three more outlets to open soon. Pages Holdings gave the restaurant a new look and transformed it into a promising food business as it continues to grow not only in Cebu but also in neighboring islands as well.
Franchise Information
Total Investment package – P3.5 Million
Franchise Fee – P80,000
Franchise Term – 5 years renewable
Royalty Fee – 5% of total gross sales
Minimum space required – 120 sqm.

Franchise Package Inclusions
Use of trade name and proprietary marks
Site approval
Extensive training for Franchisee, Supervisor, Kitchen and Service Crew
Procurement program
Opening assistance
Operations manual
Research & Development
Franchise Application
Fill out the information form found on their website.
Write a Letter of Intent
Send the completed form
You will be contacted by a representative of the company
Submit a vicinity map of proposed site
Site evaluation
Follow-up meetings
If all requirements were met, contract signing will follow
Contact Details
For more information regarding the Mooon Cafe franchise, you may contact them through the following contact information.
Website: www.rkfranchise.com/wefranchise/mooon/index.php
Manila Branch:
Email: rk@rkfranchise.com, rkfranchiseconsultancy@yahoo.com
Phone nos.: (02)912-2946, (02)912-2973, (02)955-0734
Fax no.: (02)911-1966, (02)912-2973
Cebu Branch:
Email: rkcebu@gmail.com
Phone nos.: (032)253-5010, (032)254-0473
Address: RK Franchise Consultancy Inc., G/F Minnesota Mansion, 267 Ermin Garcia St., Cubao, Quezon City, Philippines