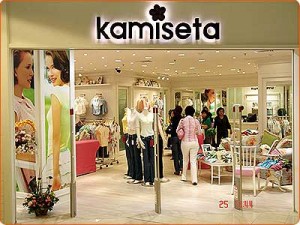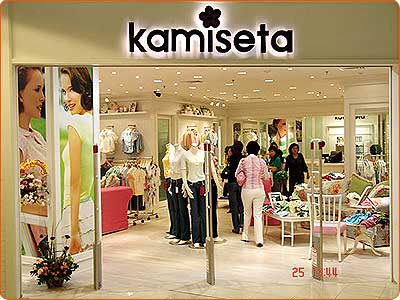 The fashion industry is one of the most stable businesses in the country. Men and women love to dress up regardless of age, gender, and social status. Kamiseta, one of the leading names in the retail of casual clothing, is open for franchising as it reaches out to other places to meet its growing customers' demands. Its long-standing record of upholding a successful business, and quality merchandise, Kamiseta will be a profitable business venture for anyone who wants to enter the retail business. The Franchise package includes initial stocks and continuous support, no royalty fee; therefore, you can be sure that your investment is right where it should be.

Company Background
Since opening its first store in 1992, Kamiseta has been a leading retailer of fashionable clothing and accessories to women of all ages. Its wide array of hip and trendy casual apparel became popular to girls aging between 18 and 49. Their driving formula, 'It's fun being a girl" earned them a following made up of girls who love wearing cool and stylish outfits and recognition as the Best Apparel Brand in 2002, 2003, and 2010. Kamiseta also received awards as Store of the Year in 2000 and 2006, and Best Fashion Retailer of the Year in 2009. Kamiseta continues to move forward with continued product development, fashionable merchandise, brand imaging, affordable prices, and friendly service.
No. of Branches
Metro Manila – 19
Luzon – 14
Visayas – 6
Mindanao – 8

Franchise Information
Total Franchise Package – P5M – P5.5M (Franchise Fee Inclusive)
Franchise Fee – P3.5M – P4M
Initial inventory – P1.5M
Projected Return Of Investment Period – 2 to 3 years
Term of Franchise – 5 years
Advertising Fee – 1% of total gross sales
Royalty Fee – none
Terms of Franchise Agreement – 5 years
Renewal – 2 consecutive (5 years)
Franchise Package Inclusions:
Site Design and Construction
Management training
Use of Kamiseta Logo and brand name
Operations Manual
Pre-opening support
Point Of Sales technology (computer and printer)
Sound System
Initial packaging and hangers
Store furniture and fixtures
Forms
Mannequins
Store accessories

Franchise Application Procedure
Interested applicants are required to submit the following completed documents:
Letter of Intent
Location Plan of the Proposed Site
Details of Proposed Space
Your Company Profile
A representative from the company will contact you for an informal interview and site evaluation.

Contact Details:
Office Address: Shoppes Manila, Inc. Style Bldg., #1 Rolling Lane Filinvest Rd., Batasan Hills Quezon City
Telephone: +6329319459
Mobile Number: +639175431251
E-mail: sophia@kamiseta.com
Website: http://www.kamiseta.com
Facebook: facebook.com/KamisetaPH