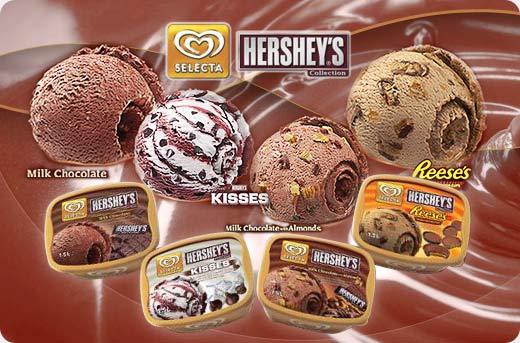 Stressed when spelled backwards is dessert.  If you would make a survey right now and ask the people around about their favorite dessert or comfort food, you may probably get a unanimous answer and that would be ice cream.  In the Philippines, when you say ice cream, a certain brand would come to mind and that is Selecta.  It maybe because of their jingle that can brainwash you every time an ice cream cart gets near but we may all agree that Selecta is indeed a Filipino pride when it comes to ice cream.
About Selecta
In 1948, a humble ice cream parlor in Manila that belonged to Arce family has become well known because of the creaminess, one of a kind gold packaging and most of all the authentic flavors that the ice cream has to offer.  Because of this gained popularity, RFM Corporation bought Selecta from the Arce family last 1990 and transformed the creamy ice cream as their own to form Selecta Dairy Products Inc.
Since then RFM has made Selecta a well-known brand in the market and a favorite of many households.  Remarkable media campaigns have also gained the hearts of many since it suggests that Selecta ice cream is great for fun family moments.  Selecta became the leader in the ice cream market in 1997 and reached 60% of the country's consumption of ice cream.
Selecta distributorship
If you are looking forward to be part of the country's favorite ice cream company and be a Selecta distributor, you need to meet the following requirements below:
Has dedication, right attitude and entrepreneurial skills.
Have at least 10 square meters of space in the proposed or target location.
Be more than willing to personally manage their own business.
Resident and owner of the property location.
Benefits of being part of the Selecta distributorship:
Good operating margins that would help in gaining faster return of investment.
Point of sale materials are eye catchy and attracts more consumers and die-hard fans of the product.
Modern refrigeration equipment is provided by the company.
Dependable customer service and logistics that provides on time replenishment of products.
Training and technical supervision is also provided.
Selecta is looking for more interested people to join the Selecta distributorship program especially in the following areas:
Lower Laguna
Cavite
Lower Bulacan
Manila
For inquiries and more details, you may reach Selecta through the following contact details:
Address: 1351 United Nations Avenue, Paco, Manila, Philippines 1007
Telephone Nos.: +632 588 8888
Customer hotline: (02) 646-2324
PLDT Toll Free: 1-800-1-8888888
Globe Toll Free: 1-800-9-SELECTA
Hotel & Restaurants: 0917-8677601
Northern NCR: 0917-8678302
Southern NCR: 0917-8677604
Email: cec.philippines@unilever.com
Website: www.unilever.com.ph