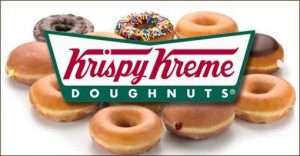 Those who has a sweet tooth know that donuts are very addictive! The beautiful colors of the sprinkles, teh delisoucs sweet dough and the glaze are always to die for.
One of the most popular donut franchise in the Philippines is Krispy Kreme. Although it is an American brand, the Pinoys have started to embrace it. If you want to start a Krispy kreme Franchise, you should take a look at this article.
About Krispy Kreme
Krispy Kreme started in 1937 by a young man named Vernon Rudolph in a small town in North Carolina. His aked donust smelled so good that people started to flock to his donut shop. From this very humble start, Krispy Kreme now has a thousands of store in the world, including in the Philippines.
How to Start a Krispy Kreme Franchise in the Philippines: Financial Requirements
Before starting, you should consider the following factors first:
Store construction and cost
Space rental or land cost
Cost of labor both on construction and on operations
Costs of importing the ingredients
With that all said, the franchsie fee for a Krispy Kreme business is $12,500 to $25,000.00. This does not include the total investment of $275,000.00 to $1,911,250.
Aside from that, there will be an ongoing royalty costs of 4.5% and advertising costs of 5%, both based on the gross income.
You can also choose to franchise a kiosk or a fresh stop where the franchise fee is only $10,000.00
How to Start Franchising Krispy Kreme?
First you need to go to their website, and fill up the application for franchising.
Once application is approved, you should pay the franchise fee.
An agent will get in touch to instruct you on how to open your Krispy Kreme franchise!
Contact Information
Mr. Jimmy Fuentebella, Chairman
Ms. Veronica Bejasa, Business Development Associate
Phone : 784-9000 loc. 1502/1409
E-mail: ggrivera@maxschicken.com.ph
Website: http://www.krispykreme.com.ph