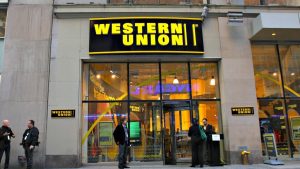 One of the biggest income sources of the Philippines is the OFW group. The remittances from abroad increases the supply of foreign currency which in turn turns up the foreign currency exchange in the country.
the increase of OFWs also increase the profitability of money transfer outlets in the country. One of the biggest money remittance companies in Western Union.  You can become an authorized agent of Western Union too and take a slice in the billion peso pie that is called overseas remittances.
What is Western Union?
Western Union has been transferring money since 1851. It started in the United States and is the largest money-transfer company in the world with more than 500,000 authorized agents (that is what they call a store) all around the world.
Money transfers, payments and remittances are made electronically from agent to agent, making it fast, accurate and hassle free. In fact, almost every person who needs to transfer money will have Western Union in mind.
Advantages of Owning a Western Union Business
Revenue is made quick and easy via commission system based on money transferred.
Western Union has a 77% customer retention rate.
No huge investments involved. All you need is a place to conduct business, computers, internet connection and printer.
Free training and marketing assistance.
How to Become a Western Union Authorized Money Transfer Agent
Go to https://agentportal.westernunion.com/ap/agentregister.do
Fill up the online form liked there.
once your application is accepted, an agent will get in touch with you.
Contact Information
Western Union Customer Service Hotline:  Feel free to call the Philippines Hotline at:
02 888-1200 (for calls within Metro Manila) or
1-800-1-888-1200 (toll-free nationwide via PLDT Lines) or
1-800-9-888-1200 (toll-free nationwide via Globe Lines) or
+632 888-1200 (for calls from overseas).
For any customer inquiries, please email CustomerService.Asia@westernunion.com
Posts that you might like: