If you are looking for a refreshing thirst quencher for your business venture then why not try Buko juice? Drinking Buko juice started in Asia. In the Philippines, it is known as a "Wonder fruit". It is called the "wonder fruit" because of the numerous benefits one would get from drinking Buko juice. Buko juice can help lower or even normalize high blood sugar levels and even lower one's high cholesterol level with continuous consumption. It is also known to prevent headaches or even migraines too. It is also good in regulating the body's bowel movement thus removing the toxins and other unwanted waste materials in the body. This is very ideal for people who are constipated most of the time and even for those who passes stool irregularly which makes them look and feel bloated. Buko juice is also known to replenish body cells naturally.
Enter Buko Madness Franchise by First Smile: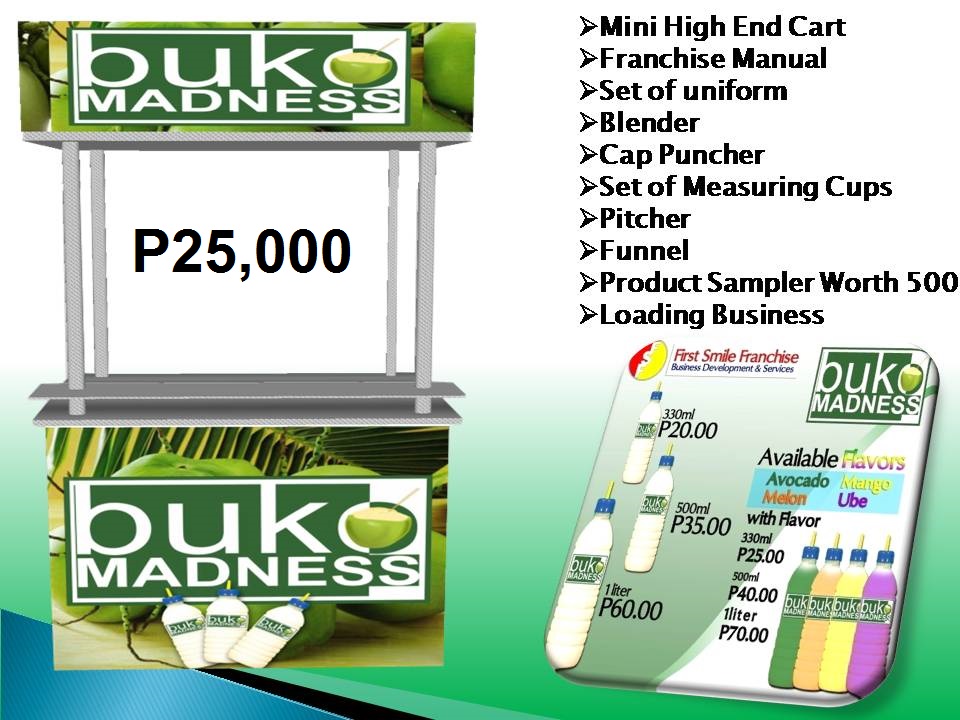 Buko Madness is the latest business craze in the country. You can find buko shakes and juices in almost anywhere you turn your eyes to. Buko is not a seasonal fruit therefore, you can easily enjoy this fruit anytime. It's not only refreshing, it's also a healthy alternative to quench one's thirst. Upon franchising, all utensils and equipment are provided. You are assured that you'll enjoy your profits more because in this franchise, there is no renewal fee, royalty fee or any other hidden charges.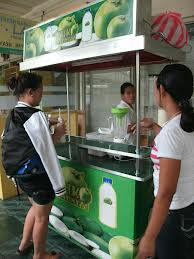 Buko Madness starts at Php 25,000.00 to franchise and it includes:
1. 1 mini high end cart
2. Complete Equipment
3. Uniform and Utensils
4. Free Delivery of Products
5. Free Delivery of Cart within Metro Manila Area
6. Free E-Loading Business to all networks
7. Free Starting Products
Interested in franchising? Contact Rhyan through 0915-2828213 or (02) 5098162 or use the form below. Allow me 24 hours to answer through your email if you choose to fill out the form below.