Freeze the hot weather through a fun thirst quencher that would definitely be a head turner. Kool ka Lang offers a variety of tropical flavors that would be a popular choice among its thirsty consumers. The cooling sensation that you would benefit from having a cold drink just got better with Kool ka Lang! From the tropical fruit flavors to all-time favorites such as Mango, Apple, Honey Melon, Strawberry and more!
You can let your patrons mix and match the flavors they love by giving them the option to have their beverage the way they want it from a single serving to a layered drink to a special combination of their choice. At first sight, Kool Ka Lang drink may be mistaken for Singapore's Ice Kachang but on the contrary its way better. The burst of flavors with every gulp is just so inviting that one would keep coming back for more! Kids and even the kids at heart would love the Kool Ka Lang and this would absolutely be a huge hit in schools, train stations and malls. Imagine a hot afternoon and your throat has run dry and you saw a Kool ka Lang food cart, it's like seeing an oasis in the desert!
Keep your thirsty customers come back for more and introduce them the Kool ka Lang combinations that would surely sweep them off their feet with every sip. If you are looking for a food cart concept that directs the consumer's quest for a delightful beverage then the Kool ka Lang is the right one for you! Check it out now and see difference!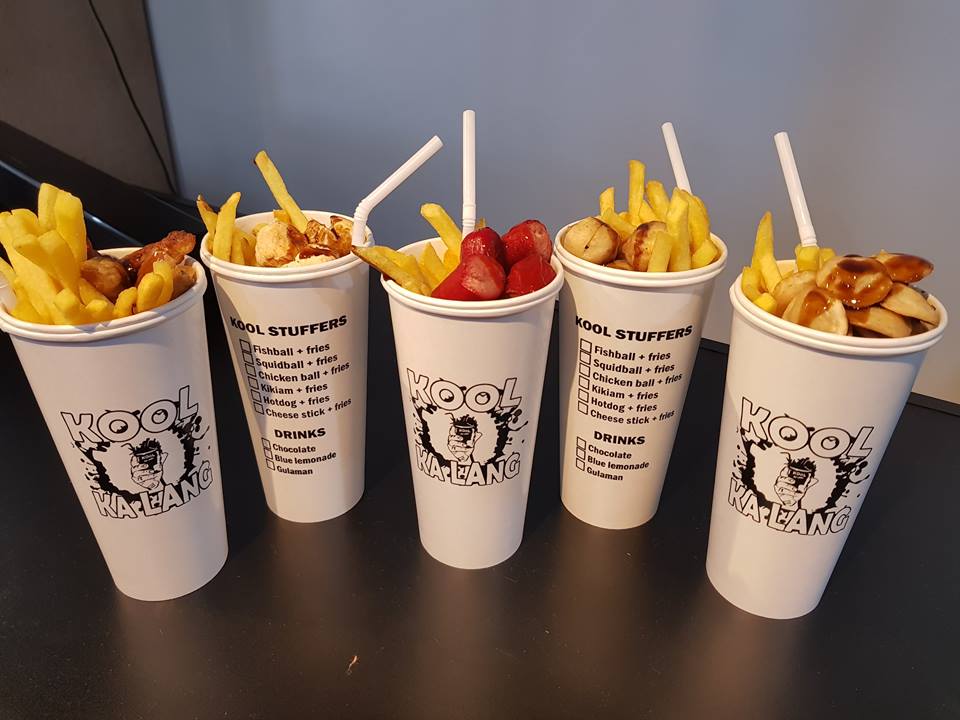 Kool ka Lang is P40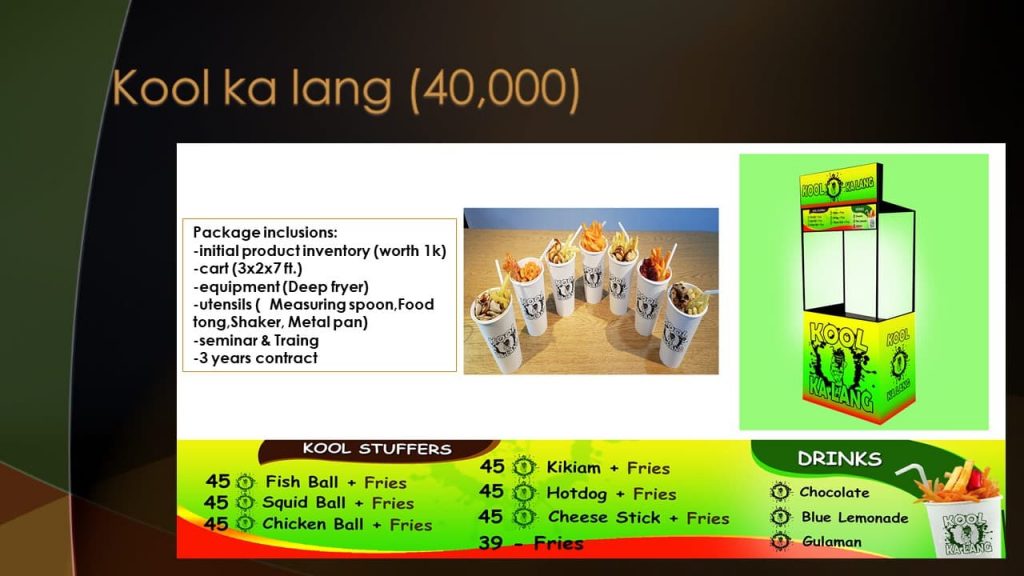 40,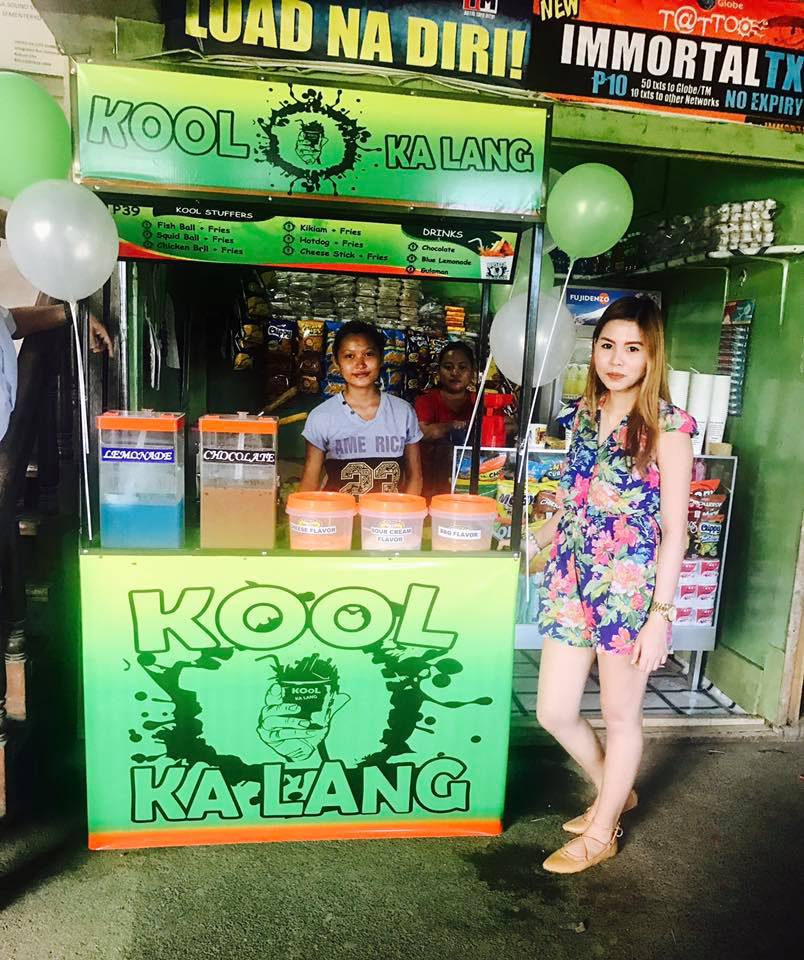 40,000.00 to franchise and it includes:
Use of Name and Logo
Free training of crew
Collapsible Food Cart
1 unit Blender
1 Set Measuring cups
Measuring pitcher
1 set Crew uniform ( shirt )
1,000 worth Sample products
Franchisee training
E-Loading business (activation of SIM card as retailer SIM)
Remember, our food cart franchises are three years to operate, with no royalties. Furthermore, these are renewable and we deliver anywhere in the Metro Manila for free, provided you hit the minimum amount every order!
Did you know that you can add Kool ka Lang to a 2-in-1 and 3-in-1 food cart? You can maximize the profit and save money on franchising!
Interested in franchising? Call or text me, Mr. Tristan @  09156385699   smart 09499972044
  You can also comment through the form below and I will answer through email (with in 24 hours).