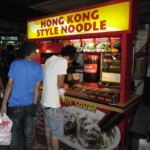 Why Franchising Is the Best Business
Franchising is one of the inclinations of today's modern entrepreneur.
Franchising creates imagination and innovation. This is considered a good investment. Many have succeeded in franchising business. For many, this is the best business ever!
Aspiring and professional business people say that franchising is the best business. Franchising, in
Continue reading… Why Franchising is the Best Business?