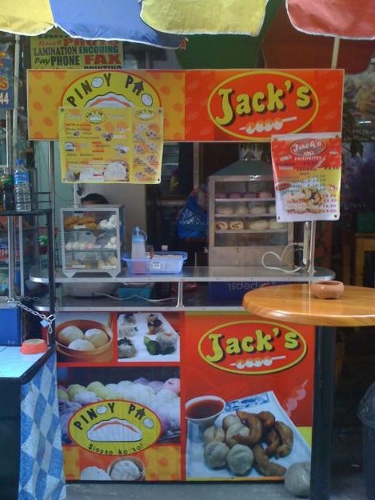 Two in One Food Cart Franchise – P42,888.00
Want to save on food cart franchising? The you might want to get a 2 in 1 food cart package! It is only P42,888.00 to franchise and it includes:
- One (1) unit collapsible cart
(measures 2ft x 4.5ft x 6ft)
- Two (2) complete sets of equipment
(one for each concept)
- Two (2) sets of crew uniform
- Php900.00 worth of initial products
You can choose ANY 2 from these concepts: Pinoy Pao, Emperor's Siomai, O Noodle, Burgeroo, Pizza Pinoy, Red Bowl, Jacks Eatabols
This package is inclusive of free and unlimited trainings and seminars for you and your crew, an accident insurance for a year for P50,000.00 covered by Sunlife and free E-Loading business powered by Loadcentral.
Interested in franchising? Contact Rothman at (02)5093706 / 09154931815 or use the form below. Allow me 24 hours to answer through your email if you choose to comment below. (Send me text messages if you want a prompt answer)