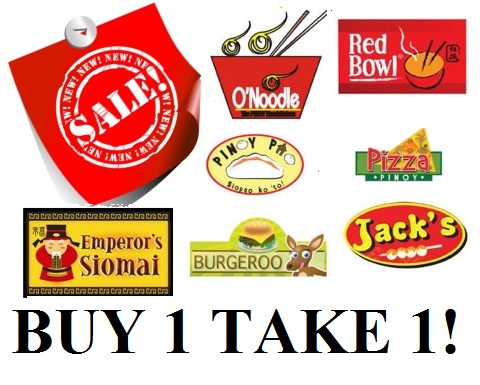 To celebrate the Labor Day 2012, Filtrepreneur is holding another  big sale: BUY 1 2in1 or 3in1, TAKE 1 single food cart package!
Take a look at the menu at the left side of your screen: if you avail of a 2in1 package or 3in1 package,  you get another cart of that type for free!!
The free franchised food cart includes only the food cart and the franchise itself. You would have to buy the equipment from the office or from  another source. The equipment ranges from 1500-2500 pesos, depending on choice of food concept!
The promo runs from April 27 to May 1, 2012 only!
You can send me a note using the form below. Or contact me through 09154931815 or 02-5037046 so you can schedule an appointment immediately! Hurry until May 1 only!
Posts that you might like: