If you really really want a big target market, then go big and sell to a huge crowd! Three products will definitely target three types of market and those who buy from your food cart will definitely come back because you have a variety of offers.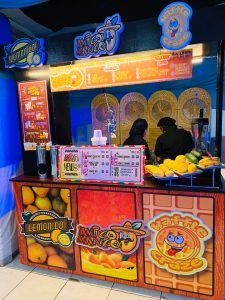 A three-in-one food cart is really affordable and profitable – 65,000 to franchise. Inclusions are:
3 in 1  food cart kiosk 6ftx2ftx6ft
3 sets of complete high end equipment
1thou product samplers
Franchise Seminar
Crew Training
3 sets of uniform polo shirt
notarized contract
You can choose any three from the following concepts for your 3-in-1 Food Cart Franchise!
Remember, our food cart franchises are three years to operate, with no royalties. Furthermore, these are renewable and we deliver anywhere in the Metro Manila ,provided you hit the minimum amount every order!
Interested in franchising? Call or text me, Mr. Tristan @  09156385699 
You can also comment through the form below and I will answer through email (with in 24 hours).