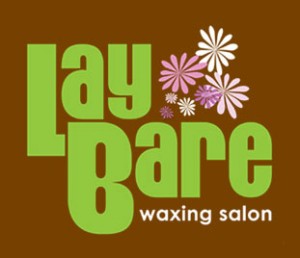 In our generation today where technology has the greatest impact to our daily lives both in leisure and business, people tend to be conscious on how they wear clothes and to maintain their vibrant skin.
Aiming to help the environment by using all-natural ingredients and to raise awareness in beauty and wellness with the best value for money to clients, Lay Bare Waxing Salon is the fruits of labour by Hilario siblings namely Fiona, Monique and Paolo.
Lay Bare Waxing Salon specializing in hair removal skin without any traumatic experience through the power of cold sugar waxing making each and every customer enjoys the treatment as well as lighter and smoother skin.
It is one of the first hair removal businesses prioritizing all natural ingredients to be their product in the Philippines, Lay Bare Waxing Salon features over 40 branches in Philippines including SM Malls, La Salle and Festival Mall. Due to popular demand Lay Bare Waxing Salon has outlets in USA California, Tampa and Canoga Park.
Here is the full list of salon's services:
Eyebrow Threading
Upper and Lower Lip
Face and Underarm
Chest
Back
Bikini
Brazilian
Half and Full Leg
Full Body

A family that stays together, succeed together
It all began when Hilario sisters Fiona and Monique had experience appalling treatments in several beauty parlors in the metro requiring them to wait for their turn in hours, uncomfortable beds and painful waxing services.
Lay Bare Waxing Salon open its door in June 2006 situated in Makati City and another branch in Scout Area, Quezon City. Fiona, Monique and Paolo together as graduates of business created the salon and each of them is in charge of Marketing, Business Development and Operations.
Fiona is in charge of managing the salon as full time since she was Human Resource Specialist in a foreign embassy while Monique handles Training and Marketing of the brand and former Financial Analyst right before they established Lay Bare.
As for Paolo a techie at heart, he's hand-on to the official website of their business believing that the most powerful tool to reach out to clients is through the use of internet; he used to work as a banker before working full-time in Lay Bare.
Franchise Opportunities
Lay Bare Waxing Salon is open for franchise, franchising package includes construction and renovation, initial supplies, training, fixtures and small furniture, shop opening assistance and a maximum of six (6) staff.
Preferred Space: 50 to 60 square meters
Estimated franchisee fee: 1-2 Million
Term: 5 years
ROI: Estimated 14-16 months

Contact Details:
Official Website: http://www.lay-bare.com/
Facebook: https://www.facebook.com/LAY-BARE-WAXING-SALON-7037766039/?fref=ts
Email Address: franchising@lay-bare.com
Posts that you might like: