Shawarma. This popular Arab food, consisted of beef, chicken or turkey, cooked over a spit fire grill, eaten with pita bread and veggies, is a really tasty treat that we Pinoys enjoy, even if we are not from, or of the middle eastern descent.
So popular, in fact, that shawarma franchises, like of Babba Shawarma, Turks or Rajah Kaleb's are sprouting everywhere.
The popular connotation is that such business, a shawarma food kiosk franchise is pricey. Not really. FIltrepreneur franchise offers Joshawarma, a pinoy style-shawarma that will surely know the prices of other franchises. (Check the model — he is the celeb Joshua Zamora, the guy from the Berocca commercial.)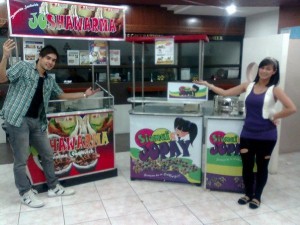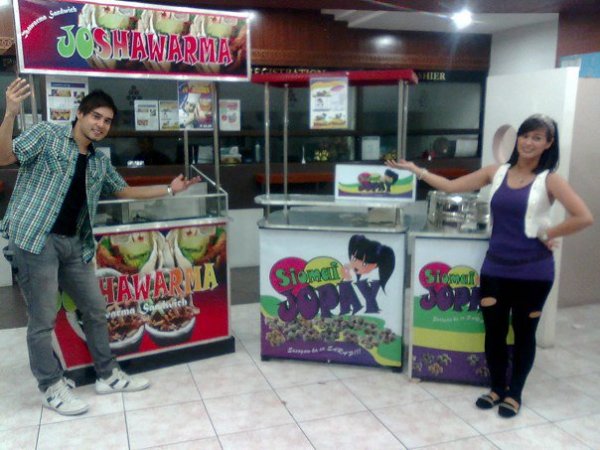 For only Php30,888.00 you can avail of this on this outstanding franchise opportunity. The package includes a high end food cart, cooking equipment and utensils plus starter products and uniform. Filtrep will also throw in a life size standee of Joshua.
Joshawarma – mapapasayaw ka sa sarap!
Check out Joshawarma, to ask for information, click here or comment below!