Waffle Time Franchise: Have Bite and Be Surprised!
Waffle Time was never been wrong with their vision to establish a strong Brand Image. They had been working hard to continuously delight their customers by being innovative to adjust to their customer's changing likes. They had proven that they can "serve the best waffles in the world across all races beyond all boarders" as how they foreseen Waffle Time will be.
Their Milestone to Success:
Waffle Time had started their business journey on September 1998 in one of the beautiful province in the Philippines; Iloilo.
June 2002 – Waffle time opened its first outlet in Atrium Mall in General Luna St., Iloilo City.  At the same year the started invading the Metro, Cebu, Cagayan De Oro Dagupan and Davao.
March 2004 – Waffle time was never been selfish; they open their door to many entrepreneurs for franchising.
2011 Thor and Waffle Time, as a part of their advertisements and marketing Campaigns, kids and kids at hearts enjoy their flavorful waffle with their favorite super hero.
Despite of their popularity, waffle Time also wanted to give their blessings back to every Filipinos and as well as the Nature. June 4, 2011 they participated in a planting activity to give support to the mangrove reforestation program in Brgy. San Fernando, Barotac Viejo.
Today, Waffle time is still sharing their success to those who want to be like them. They are still open for franchising all over the country.
Time to Own a Waffle Time Food Cart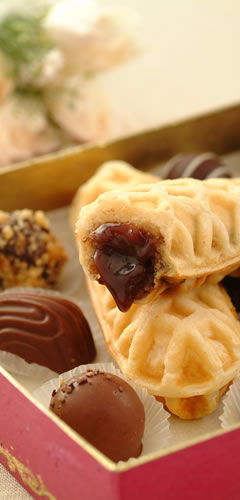 You too can own a Waffle Time Food Cart and enjoy the benefits of this profitable business. Here are some details you may find useful in deciding to get your own Waffle Time Food Cart Business:
Franchise Package:
The package cost will range up to Php 250,000.00 (net of taxes)
There is a refundable security deposit  upon the franchise contract expiration (no interest added) for Php 50,000.00
A monthly service fee of 5% of the outlet's gross sales/month
Php 50,000.00  of renewal fee
A franchise duration may run as long as three (3) years
You have the right to use the Waffle Time Trade Marks and Logos
You will be able to learn their Business Operations Systems
Carts and Signage will be provided
You will be given Operational and Technical Support form the franchising Company
How to Apply:
Do not waste your precious time. Invest on the right Business. Own a Waffle Time Franchise now, and be as successful as they become.
You can download their Franchise Package in PDF Format so that you have the complete idea of their Franchise Package. Fill out the application form that is also downloadable on their website.
Contact Details:
Waffle Time, Inc. Manila Office
Address: # 69 C. Raymundo Avenue Brgy. Caniogan, Pasig City, Philippines
Phone Number: (632) 477-5974 or (632) 584-1601
Fax Number: (632) 642-1870
Mobile Phone Number:  + 639228923375
Website:  http://www.waffletime.com
Waffle Time, Inc. Iloilo Office
Address:  Door # 4, Q.H.P. Building, Arsenal St. Iloilo City, 5000, Philippines
Phone Number: (63) (33) 335-0935
Fax Number: (63) (33) 335-0026
Mobile Phone Number:  + 639228923408
Website:  http://www.waffletime.com