Mister Donut:  Putting Smile on Every Filipinos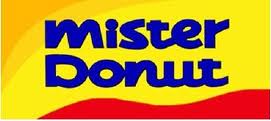 Can you imagine that since 1955 Mister Donut has been putting smiles on every faces of each of its customers?  They started in Boston, U.S.A in 1955 and their donuts reached the Philippines in 1995, since  then Mister Donut is one of the fastest Growing food brands on the Philippines. It became one of the successful franchising businesses in the country. As of now they have more than a thousand stores across the country.
Mister Donut had been serving the best quality donuts and other baked products for many years and their years of expertise proven how strong their brand is. Thy already grown their reputation and the numbers of their loyal customers are growing and growing as years goes by.
Innovation is their key to keep up with their customers changing taste and cravings. They are not afraid to make a change. Their usual doughnuts will never be as dull as a regular piece of bread. The y kept their promise, "to make their donuts just perfect" and they never failed. Mister Donut always has something to surprise us…something to make us smile.
Building an Organization of Committed and Hardworking Team
Mister Donut would love to expand their family of committed and hardworking people. They wanted to build a team of people who share the same vision with them. They have rapid expansion with great franchisees and you can be a part of it.
Growing the business with you is a perfect partnership. A combination of Mister Donut's unique marketing support and expertise partnered with your interest and goals, you and Mister Donut will really have a strong partnership.
Getting your Mister Donut Franchise  is a smart investment it has a strong brand name well known internationally that has given a strong back bone for your franchise.
Mister Donut presents profitable, tried and tested investment opportunities. You can learn more about Mister Donut Franchising Concept.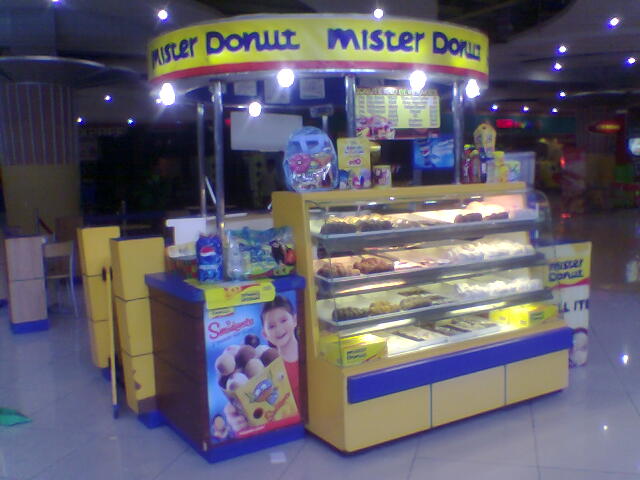 Your Questions, Our Answers:
The franchise fee will be around 220,000 for all types of shop it does not include the set-up cost.
Mister Donut would want to keep their valuable franchisees so the franchise terms will run for four (4) years and is renewable, since Mister Donut's franchisees who has good standing can renew their terms for another (4) years and can avail of the 50% discount on the existing Franchise Fee. (Note: Investments except the security deposit are non refundable.)
NO area exclusivity, you can even have your Mister Donut Store anywhere in the Philippines.
Steps in getting a Mister Donut Franchise

Submit a duly signed Letter of intent with these information:

Your interest in having a Mister Donut franchise
Your address, contact numbers and email address
Proposed Site Location and vicinity map
Pictures of your proposed site.
Contact Details:
Customer Care Hotline: 0917-88mdwow (0917-886-3969)
Tel.: (02) 370-1236
Fax: (02) 376-2223
Email: new.shop@misterdonut.ph
Website: www.misterdonut.ph
Facebook: www.facebook.com/mrdonutph
Twitter:  twitter.com/#!/MisterDonut_PH