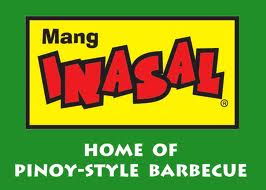 Mang Inasal Franchise:  Young and Determined
It all started when a 20 year old entrepreneur courageously venture in putting up a restaurant, despite of very tight competition on the grilled food industry. Young and determined this is how we can describe Edgar "Iniap" Sia: the man behind Mang Inasal who operated and opened his first store in December 2003 at the Robinson's Mall Carpark Ilo-ilo.
Grilled chicken inasal as its specialty was instantly loved by Ilonggos, the secret of course is the distinct ingredients that make the chicken taste good.  Instantly Mang Inasal becomes modern icon of the Ilonggo culinary culture.
Because of native concept of food presentation, which chicken is held by a bamboo stick and the rice is wrapped in banana leaf, Mang Inasal easily captured the heart of not just Ilonggos but of every Filipino.
Mang Inasal is country's fastest growing barbeque fast food chain having 383 branches nationwide. It offers Grilled Foods, Sisig and Pork Sinigang. They serve also typical Pinoy Merienda such as Batchoy, Bihon, Pancit, Burger and even Desserts, etc.
Sharing their Blessings
Mang Inasal has been tremendously growing to be as successful as other fast food and restaurants in the country but their feet never leave the ground. As Mang Inassal grows to be more popular than when they started, they remain humble and sheares their blessing to the less fortunate. Last July 2010 Mang Inasal donated Php 85,000.00 to Gawad Kalinga Foundation to finance builing one additional shelter to those who are in great need.
Gawad Kalinga Foundation and Mang Inasal shares the same advocacy in extending their hand to those who are in need, helping one community at a time.
Mang Inasal also takes part in helping our economy by giving employment to our hard working young Filipinos. Mang Inasal provide means to help Filipino earn money for their family or even to send themselves to school. Mang Inasal opened another hope for Filipinos who are striving hard to reach their dreams despite of hardship.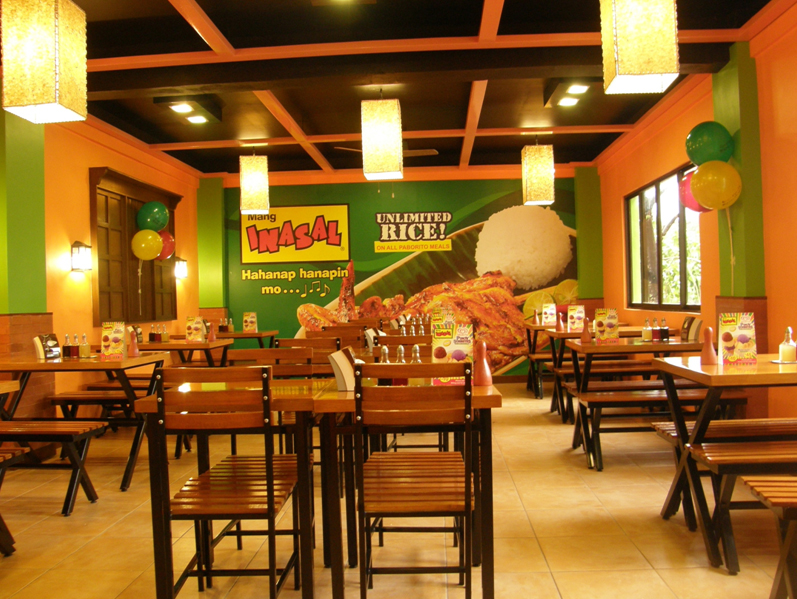 Be A Mang Inasal Franchise Owner
Mang Inasal restaurant's success spread throughout most of the Visayas, Mindanao and then Metro Manila. It was founded in 2003 and a couple of years later, it started franchising.
The company was acquired by Jollibee Foods Corporation for P3 billion ($68.8 million), October of year 2010.
STARTING TO OWN A FRANCHISE WILL REQUIRE YOU THE FOLLOWING:
Invest on the right business, as what Edgar "Iniap" Sia did, he courageously took his first step to success, not fearing any thing that he could meet on his way. Edgar "Iniap" Sia is now a successful entrepreneur savoring the fruit of his success. Be like him, own a Mang Inasal franchise now.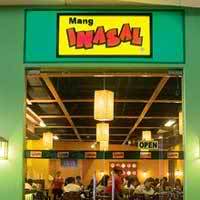 Franchise Fee: Php 1 Million additional 12% for VAT (Operation Support , Opening Marketing and Training Support, Use of Brand / Trade Name)
Franchise Term: It will last for 7 Years only however its renewable
Product Security Deposit: It will cost four hundred thousand (Php400,000.00)
Space Requirement: Ideally 150 to 200 Square Meters
Royalty/Service Fee: 5% of Gross Sales
Renovation Estimated Cost: 7Million to 9 Million
Note: The Franchisee applicant will need to submit letter of intent.