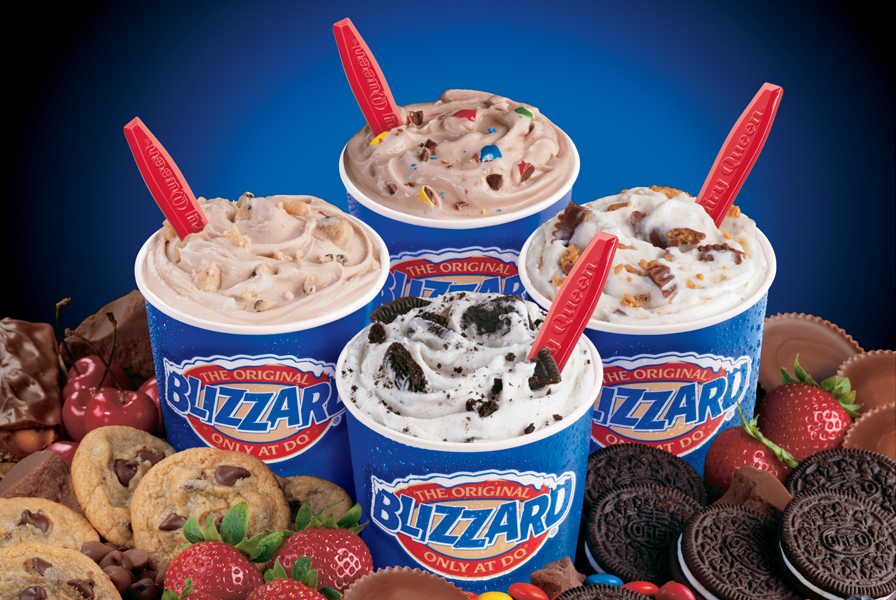 Whenever you hear someone say Blizzard, Dilly bars, ice cream cake and soft served ice cream, what would come to your mind?  If you would ask me, I would instantly have two letters in my head popping and those are D and Q which stands for Dairy Queen.  I am a big fan of ice cream sandwiches and for me nothing beats the DQ ice cream sandwich.  Good news for the DQ lovers like me, Dairy queen ice cream is open for franchise and if you are interested to start your own DQ shop, check out our details below to help you out on your business venture.
Dairy Queen Profile
Founded:                            1940
Franchising Since:            1944
Corporate Address:        7505 Metro Blvd. Minneapolis, MN 55439-0286
CEO:                                      John Gainor
Parent Company:             IDQ Inc.
About Dairy Queen
Dairy Queen is the brain child of J.F. McCullough.  He believes that ice cream tasted well if its soft served and fresh from the freezer.  Frozen solid ice cream is a big turn off for McCullough that's why he and his son Alex perfected their very own ice cream recipe.  When they started selling their soft served ice cream for the first time, more than 1,600 people showed up and loved it!  Because of the huge success, McCullough opened his first Dairy Queen at Joliet, Illinois in the year 1940.  The Dairy Queen's initial menu is consisted of soft served ice cream only but as time passed by, a variety of selections were added such as the Dilly Bars and banana splits.  Hot food items were also sold at Dairy Queen's in the year 1950s and up to this moment, stores system wide have menus that includes chicken, hamburgers and hotdogs through the Dairy Queen's Grill and Chill.  In 1972, DQ started to expand internationally and it reached up to 6,000 outlets worldwide.  In the Philippines, Dairy Queen opened in the year 2006 and it is owned by Araneta Group of Companies who are also franchise owners of Pizza Hut and Taco Bell in the country.
Dairy Queen Ice cream franchise details:
Franchised Offered: Single Unit Franchise
Format: Counter
Category: Food & Beverage
Initial Investment: Php 2,000,000
Benefits of Availing Dairy Queen Ice Cream Franchise:
Training Program is provided during the pre and post opening of your franchise.
Ongoing support would be provided through meetings, newsletter, field evaluation, purchasing cooperatives, toll free phone line and in the grand opening.
Marketing support is provided through Co-op advertising, National media, regional advertising and ad slicks.
Local promotions programs provided.
Want to Start Your Dairy Queen Franchise?
Contact Person: Mr. Jerome Taguin
Contact No: 631-8782
Address: 3/F Pioneer Business Park, Fairlane St., Bo. Kapitolyo, Pasig City
Target Franchise Area: Metro Manila , Visayas, Mindanao
Web: www.dairyqueen.com
Posts that you might like: