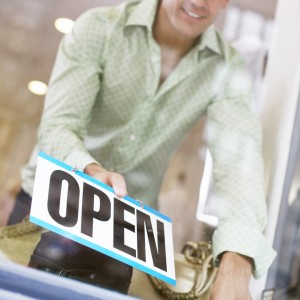 Almost 99% of underprivileged class in the society is not well equipped with the basic arms and weapons direly needed to start drawing their future in the business world.  Thus, in a very competitive market, they need a greater amount of help and assurance of any business engagement that will serve as their ladder to raise their socio-economic situation. This is where the new trend and claimed as the answer to economic problem plays its role in the community – micro franchising.
Micro franchising is a sub-conceptualized type of the traditional franchising mechanism with emphasis to small scale operations. This was designed to cater the needs of young entrepreneurs and business neophytes. Not just that, this is also a tool built for most overseas Filipino workers who want to venture into commerce and trade after piling up their savings.
These business neophytes paved their way with nothing to worry about personal operation system starting from thinking of the kind of product to introduce in the market, the name, suppliers, the target market, good location, inventory, tedious papers and legal processes, and the desirability and longevity of their business plan. It's like handing these new businessmen the tool kit to start with an already started project, and give them the opportunity to expand and become their own boss.

To start with the biggest question of all, micro franchising gives way for low-capital investors in the market. For as low as 10,000 pesos, micro franchisors can engage in business in the bag franchising, conversion micro franchising, infrastructure based ones, and even in agent network micro franchises.
Stay at home moms and even professionals and students are very much familiarized with business in the bag franchising. One common example is the catalogue brought by your neighbors for you to choose different cosmetics, health care products, apparels and accessories. This gives emphasis on dealership and retailing sector.
Some establishments or existing small-scale business may also open their business transaction with an already expanded business. This is one way to bring life and chance to their unduly recognized product.
Food franchises like food stalls and kiosks as well as the water purification and refilling stations are just the common infrastructure based micro franchises where the franchisors support and aid their franchisee in acquiring equipment and tools.
Agent network micro franchising is common in more technically inclined entrepreneurs who desired to act as social agents for big companies. Mobile money banking is one example.
The macro level of addressing the socio-economic problem is not that ideal. Well, based on the correlation between a country's GDP and the number of franchise operations, there is a direct proportion on such; especially that US leads the rank with $47,500 per capita with 15,000 franchise systems in operation; while the Philippines ranked 4th with 150 franchise system resulting to $3,300 per capita in 2008. Indeed, micro business franchising brought hope to low income individuals and to the economy as a whole.