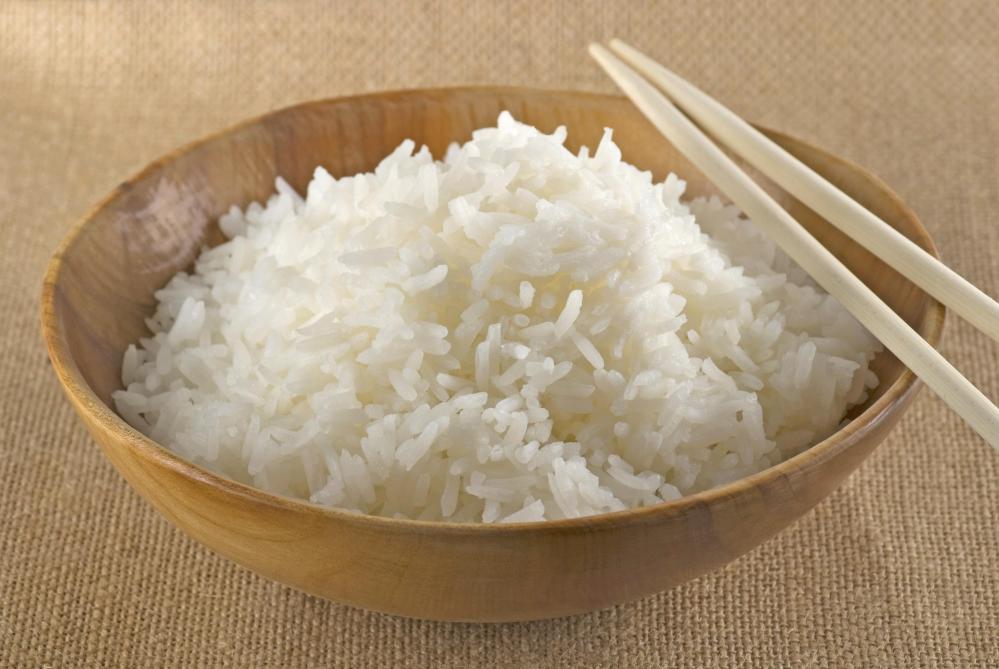 Philippines is the number one rice supplier in the world in the late 60s until the 70s until we are not anymore, which is terribly sad, since we are the ones who taught our neighbors in Asia about rice planting and now we are importing from them, because the calamities we experience every year destroys our rice yield. And as you know, we can't live without rice at our tables, because it is our food and nothing would replace it, no matter what we do. Thus, the Filipino community would be very appreciative if you would bring their food closer to them by having a rice franchise. On the business side, this is going to earn you a lot since no Filipino can go a day without rice in their meals.
Bigasanko.com
Established by Ramilton James R. Alenton who has been an OFW and knows that he would not be able to stay abroad forever, thus, he starts to find a way to invest back in the Philippines and Bigasanko.com is born. He aims to help other OFWs like him in order have more financial security and stability once they go back home in the country. The rice business always helps with the who conceived the idea when he was still living abroad.  His aim was to help his fellow OFWs gain financial security and stability once they get back home in the country. This would also alleviate the shortage in rice supply and helps in lowering the cost of rice.
Financial Information
The franchise package is around P250,000 and is inclusive of the following:
1 pc 3'x7′ Panaflex sign
4 pcs 3'x7′ Tarpaulin
3000 pcs Flyer ads
30 cavans Starter inventory
1 Digital weighing scale
1 7-Type rice dispenser
1 Computer with printer and barcode scanner
1 BKC inventory system
Permit application
Contact Details:
Website: bigasanko.com
Twitter: twitter.com/bigasanko2011
Email: julius.sales@bigasako.com
Phone No.: (02)463-9042, (02)990-(RICE) 7423, (02)463-9043
Mobile Nos.: 0905-552-8185, 0932-307-2181
Address: 1318-F, G/F Reza Bldg., Quezon Ave., Quezon City, Metro Manila, Philippines
Grainsmart
Do not let the prices of rice in the country shoot through the roof, because once you franchise with Grainsmart, you would have a say in the price level. You are going to help a lot of Filipino people by providing them with their staple food and so alleviate the hunger that is experienced by many in the country and start bringing rice supply closer to the community.
Franchise Details
The total investment cost needed for Grainsmart franchise is around P298,000.00 to P598,000.00 for a single ownership, but it is relatively cheaper for an investor program and amount to P150,000.00 for 10 investors.
Contact Details
Contact Address: 2nd Floor Suki Market, Mayon corner N. Roxas Street Sta. Mesa Heights, Quezon City
Contact Number: (02)5137387
Mobile Numbers: (0998)9594864 or (0943)5977674 or (0917)9470318
Pinoy Franchise
When it it comes to rapid rice delivery all over the country, Pinoy Franchise is number one and many establishments are very happy for the honest service and the ability of Pinoy Franchise to supply the cheapest price for a high quality grain of rice. The price lowering is due to the large volume of rice supply that they have and so ordering equally large quantity would only feel like it's a bargain price. Thus, you would be able to sell at a relatively low price but still gain a lot of profit.
Franchise Information
There are three types of franchise package that you could avail such as the Starters Package, Dealers Package and Suppliers Package. The prices for each are P50,000, P150,000 and P250,000 respectively. The difference lies at the kind of rice that you would receive and the quantity. There is also a free weighing balance and plastic bags to help you get started in your rice franchise business.
Contact Details
PINOY FRANCHISE.BIZ
Contact Person: Evangeline Macabio
Tel/SMS/Text: +639237037192
Email: sales@pinoyfranchise.biz
Website: http://www.pinoyfranchise.biz (This link will open on a new window)
Rice Square Food Cart Franchise
There are other ways to get into the rice franchise business aside from directly dealing with the rice grains, since you can also go into the snack industry which is centered on rice meals. After all, the Filipino community would go out their way to consume a rice meal especially during lunch and dinner, due to one simple reason: it is our food. Rice Square Food cart offers you an opportunity to serve rice meals to the Filipino people while also diverging into selling drinks and other food type.
Franchise Information
There are four different type of franchise that you can avail depending on your location in mind such as the Elite type, Outdoor Type, Basic Mall type, and 3 in 1 type. The sizes of cart vary and so does the contents that come back with it, but there is no official announcement of the franchise fee or investment cost because it is negotiable.
Contact Details
Website: www.c8bestfoodcart.com
Email: info@c8bestfoodcart.com
Telephone Nos.: (02)439-4018, (02)438-4017, (02)921-6984
Mobile Nos.: 0999-525-2606, 0933-487-2678, 0927-754-4399
Facebook Page: www.facebook.com/c8bestfoodcart
Address: 3rd floor, Hansel Arcade Bldg., #1 Imperial St. Cor. Aurora Blvd., Cubao, Quezon City, Philippines
Rice in a Box
Probably one of the most renowned seller of rice meals and rice toppings in the country, especially around the Metro Manila, Rice in a Box gives the Filipino what they have always wanted while also providing fast service especially for those who have little lunch time. There are now 200 branches and outlets nationwide to serve the Filipino community and there is a projected room for growth in the years to come ao better get going and franchise a Rice in Box food cart.
Franchise Information
With full equipment and complete staff training, Rice in a Box franchise is easy to operate for only P300,000 total investment cost inclusive of every that you need to get started. There are also different franchise types to choose from such as the:
Kiosk
Stall
Mini Diner
Teppanyaki Bar
Diner
Cart
The contract is valid for four years and is renewable after expiration.
Contact Details
Website: www.rbx.com.ph
Email: franchise@rbx.com.ph
TeleFax No.: (02)367-3097 or 98
Address: RBX Franchise Systems, Inc., 63-B Balingasa St., Brgy. San Jose, Quezon City, Philippines
Posts that you might like: