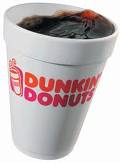 Dunkin Donuts Franchise in the Philippines: Happiness in Every Box
Sharing the happiness in every box to your love ones gives out a big smile in your heart. For 29 years Dunkin Donuts baked the quality products that we enjoyed and will continue to share. The "Pasalubong ng Bayan" remained on the top spot because of its Best Donut Quality and Good tasting coffee. Dunkin Donut is the largest donut chain that invaded Filipino's taste buds and gained the loyalty of millions and millions of customers through out the years around the world.
Milestones of Achievements
The first Dunkin Donut shop was opened in Massachusetts in 1950; soon they opened their doors in franchising. In 1955 the first Dunkin Donut Franchise was opened.
Dunlin Donuts has stores for more than 38 countries that made Dunkin Donuts the largest donut chain worldwide, gaining 3 million customers per day.
Having a bite of sweet success
Being a part of Dunkin donut's growing family is so easy. Having a bite of their sweet success is possible. Dunkin Donuts is open for franchising here in the Philippines and overseas. The opportunity of having a franchise is just with in your reach.
Franchising: Starting a Delicious and Sweet Partnership with Dunkin Donuts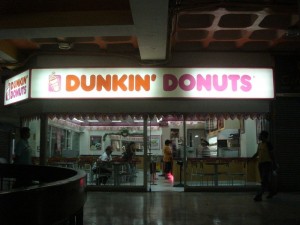 You can be one of a Dunkin Donuts franchise owner, every day Dunkin Donuts managed to get 3 million customers; it only shows how saleable their products are. Dunkin donuts has wide arrays of flavors to choose from starting from the most popular Bavarian flavor to their Fancy donuts, they also offer baked goods, and their famous coffee.
Dunkin Donuts earned the loyalty of their customers, in fact Brand Keys one of the world's well known research consultancy when it comes to customer's loyalty, ranked Dunkin Donuts as the top donut chain to have the customers loyalty. With this achievement it only shows how successful the business is and how profitable it will be in owning a Dunkin Donuts Franchise.
Here are some facts and figures on how to get your Dunkin Donut Franchise:
Interested Franchisee needs to send their letter of intent. It should include the Site Address of your preferred location, pictures of your proposed site and the vicinity map.
A franchisee prospect can also choose from different store concepts; it will require at least Php 200,000 capital.
What's in it For You?
Dunkin Donuts will provide continues support to all of its franchisee. Learn the ways of the masters and be a donut expert as well. Dunkin donut will provide support such as the following: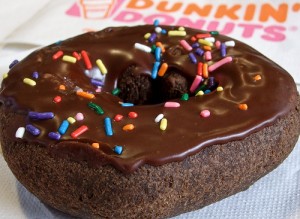 Comprehensive training program – this program includes the production training, store operations training, local store marketing training and accounting training.
Quality Assurance Assistance – this ensures that the good quality of donuts will be maintained.
Site selection and Development Assistance- Dunkin Donuts wanted to make sure that your business will be profitable like other Dunkin Donuts franchised store.
Marketing and Promotional Support- this will maintain the customers brand recognition, to maintain positive numbers of sales
Continued Guidance from the Dunkin Donuts Consultants- Dunkin Donuts will work hand in hand with you to reach your success.
Be a part of this great success. Have a Dunkin Donut Franchise Store now.
To Franchise, Go to:
http://www.dunkinfranchising.com/aboutus/franchise/franchise-process.html