"It's Simply Bilis-cious". A rice meal that is so popular to people who are always on the go. Perfect for working mothers, call center agents, office workers and students. This is a wonderful food business concept that originated in one of Manila's hottest business spot "Chinatown". Rice in a box started in 1999 since then they already served millions of customers with their delicious RBX rice meals. They serve different fried rice with varieties of rice toppings to choose from.
Affordable Rice Meal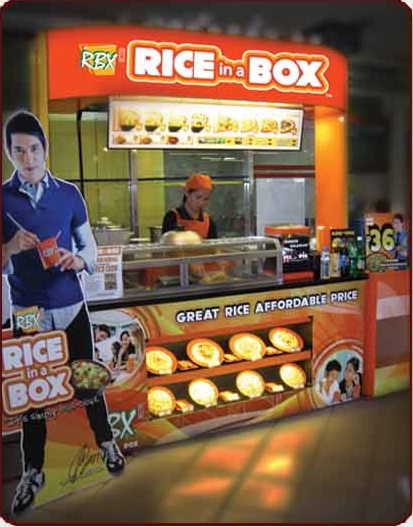 Busy people can still enjoy a hot rice meal in more affordable prices. RBX (Rice in a Box) can be enjoyed for a reasonable price that doesn't compromise its food quality. The price ranges from Php 39.00 up to Php 49.00. All of these rice meals are packed in a take-out-boxes served hot and ready to eat, giving convenience to customers who are always on the go. RBX is dedicated to serve high quality food products in a very affordable price everyone can enjoy.
RBX a Strong Brand and a Proud Company
RBX is a growing company; they are continuously increasing their number of customers. They now increased their store numbers; they reached up to more than 60 branches in supermarkets, malls and schools around the Metro.
RBX wanted to share their success, be a part of this strong company. Their package starts at Php 300,000 where in it is ready to operate and it is already equipped; depending on the store type and size. RBX franchise gives you an advantage of paying no royalties, a proven system of operation, and a reputation that already attracted numbers of loyal customers. Everything you are looking for a franchise business is here. Have a RBX Franchise store now, and enjoy your success.
The franchise package includes:
• Franchise fee
• RBX cart/ store (includes construction)
• Chest Freezer
• Rice Cooker
• Two (2) units of Griddle
• Stove
• Three (3) complete set of Service Crew Uniform
• 1 week Training for the Owner and Three (3) Service Crews
• Deep Fryer
• Rice Warmer
• Range hood
• Cooking Utensils
• Initial Stocks (stocks worth of 3,000)
How to be a franchisee?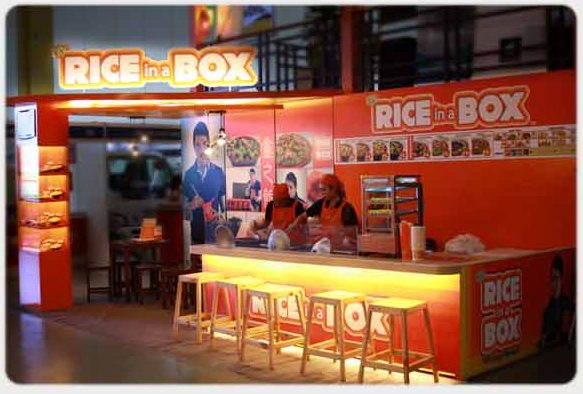 RBX wanted to share their success to those who are aligned to their visions and goals. If you believe that you are one they are looking for fill out the franchise application form and you need to provide these following details:
• Name
• Contact numbers
• Specific location of your desired location
• Rental rates
• Terms of rental payments
• Available time and date for a possible interview
The franchise agreement is good for four (4) consecutive years. Franchisees that earned good standing have the opportunity to renew their RBX Franchise license for an additional Three (3) Years (additional renewal fee is required). For more information here are some additional details you need to get a franchise:
Address: RBX Franchise Systems, Inc., 63-B Balingasa St., Brgy. San Jose, Quezon City
Fax: (02) 367-3097 / (02) 367-3098
Email: franchise@rbx.com.ph
Website: www.rbx.com.ph