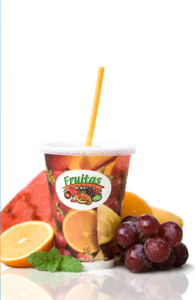 Their vision is " …to be as Big as the Creator would allow us to be". This vision seems to be right, humble yet they are successful. Their journey towards their success is made achievable because of their standards, integrity, hard work, dedication, compassion and education. Without these aspects Fruitas will not be as big as they are today.
Fruitas Franchise is one of the brands of Fruitas Group of Companies. Today Fruitas Group of Companies had managed to multiply and reached up to 400 profit earning stores across the Philippines. Fruitas stores are very accessible; you can see it inside the malls, offices, and schools. Most of the venues where their stalls are at are inside the well known malls in the metro like Shopwise, Puregold Groceries, Shoe Mart, Ayala Malls and Robinson Malls.
For more than a decade now, Fruitas was able to survive all the obstacles on their way to success. They had been very innovative and competitive to be able to provide the changing needs of their customers as years pass by. Fruitas had marked its name to every Filipinos heart. They just not provide fresh fruit shakes but they also take care of every Filipinos health.
Fruitas: Providing Healthy and Affordable Fruit Shakes
Fruits freshly picked from Babot's farm straight to your favorite Fruitas stores. Fruitas started preparing fresh and affordable fruit beverage on February 1, 2002 at one of the famous shopping mall in Manila. SM Manila is the first Mall where Fruitas showcase their best business concept.
This Business concept just not became a profitable business. Aside from being affordable they became popular because of every cup of fruit shake they serve is filled with freshness. This rare idea of letting the customers handpick their desired fruit became a trend, and it is Fruitas who started it all. Currently Fruitas had grown its number; they have more than 250 outlets and yet they are still growing.
Lester Yu, owner of Fruitas said that "it is hard to start out, fresh fruits juices are expensive and few could get to enjoy their health benefits" he thought of middle-income people also deserved an affordable healthy fruit drinks. Because of this idea, Fruitas had been so popular in every Filipino household.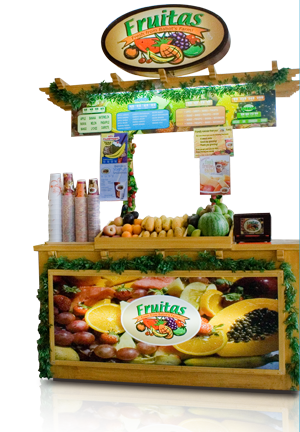 Health is Wealth: Own a Fruitas Franchise
Yu's believes that managing a business should always be hands-on. This way Yu was able to reach success. You too can be as successful as he is, start a Fruitas Franchise now and be one of the tycoons someday like his idols Henry Sy owner of SM malls and Lucio Tan owner of Philippine Airlines.
If you want to be like these successful people, don't waste you time. Here is the information where to get a Fruitas franchise. Fruitas Group of Company is willing to talk to you. For Franchise inquiries you can reach them through email or contacting them. Here are some of their contact details:
Phone: (632) 731-8889
Mobile: 0906 –888-2828
Email: info@fruitasgroup.com
Office Address: 68 Data St. Corner Cordillera St. Brgy. Don Manuel, Quezon City, Philippines
Posts that you might like: