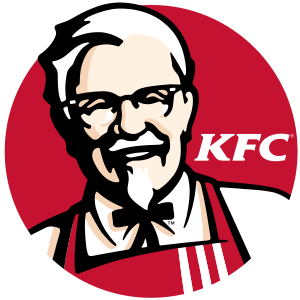 KFC Franchise: A Heritage to the Business World
Harland Sanders ventures into the business world in 1930. He opened his first store in Corbin, Kentucky. He multitasked; he became the chief cook and the cashier of his restaurant that he first called "Sander's Court and Café".
A Timeline of Great Success
Being a Colonel it's peculiar that he cooks good tasting fried chicken. Around 1940's he introduced the Original Recipe Fried chicken that we are enjoying up to these days. In 1952 Sanders started franchising his business from town to town, and in 1964 his franchises went across the USA, Canada and even in England. He managed to have 600 franchise outlets overseas, and has grown through out the years.
Road to Success: Own a KFC Franchise Now
Today these "finger lickin' good" fried chickens are served worldwide. Sanders great business idea is a heritage to entrepreneurs that until now they are savoring. Many franchise owners here in the Philippines are enjoying the profit they continuously earning due to the popularity of KFC. Colonel Sanders established a very strong foundation through out the years of hard work; this leaves lesser work for franchise owners.
There is no losing end in owning a KFC franchise. Entrepreneurs are under a strong company that established the perfect formula in running and maintaining their business. PepsiCo Inc. purchased KFC and started in the Philippines in 1967.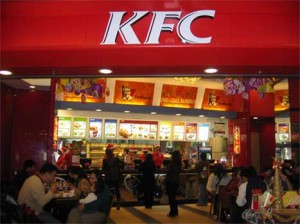 Today KFC partnered with Yum! Brands that supports and offers great opportunity to entrepreneurs not just in the Philippines but internationally.
Owning a KFC franchise will only take few steps. An interested franchisee needs to go through these processes:
1.)    Qualification – in this stage KFC will review the franchisee's application, verification of assets and interest, credit checks will be done. During this stage the interested franchisee should then accomplish the Franchise Disclosure Document receipt.
Timeline=4 to 6 weeks
2.)    Operation Interviews – KFC will conduct interviews and discuss the operating plan. The Franchisee prospect will also be having a half day store experience. If the Franchisee Prospect meets all the qualifications they will then be a Franchisee candidate.
Timeline=4 to 6 weeks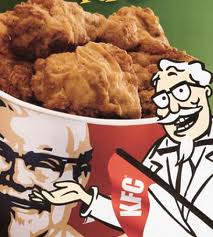 3.)    Site Strategy Exploration– during this stage KFC will then discuss the requirements needed and will then determine the site selection strategy that will equip a Franchisee candidate in looking the best site for his store.
Timeline= 8-10 weeks
4.)    Securing Site Control-this is the stage where the priorities are established, negotiations for site will undergo and endorsement of action plans will all be plotted.
Timeline=12 to 16 weeks
5.)    Site Registration/ Approval– in this stage KFC will then determine if the proposed site is clear for business growth.
Timeline=6-8 weeks
1.)    Franchise On boarding– KFC will provide trainings, share expertise in running a KFC franchise and of course KFC will support the Grand Opening of your new KFC franchise.
Timeline=6-18 months
Requirements and Qualifications:
Every business needs a capital to fuel it; a franchisee needs to have at least Personal Net Worth of $1.5M and $750M in liquid assets.
Franchise Fees:
The initial Franchise fee will take around $45,000, but if you wish to open a multi brand restaurant it will be $75,000, 5 percent of Gross Sales will be the amount of the monthly service fee or royalties same with the amount a franchisee needs to pay for advertising which already includes the national and local contributions.
Source: www.kfc.com.ph
Posts that you might like: