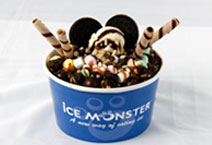 Ice monster offers you a unique ice dessert that will surely give you a monstrous experience to enjoy. They started their journey in manila around 2003, and since then they had been consistently growing their store numbers. Ice Monster has been a popular ice dessert to many customers because of its uniqueness. Their ice dessert is mainly made out of shaved ice with various toppings to choose from. Customers enjoy these varieties of toppings that won't let you get tired of enjoying. They have a variety of toppings to choose from like fresh fruits, cookies and creams, taro, red beans, mangoes and so much more.
Profitable Investment That Won't Cost You Much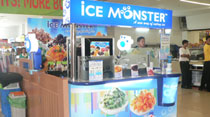 Ice monster is a business franchise that is so easy to start up and to operate. It requires minimal man power and cost for you to start it up. You will surely enjoy the percentage earnings you can get in this business concept in a short period of time. Support system will be given such as:
Rights to use the Brand Name and Trade Mark
Complete set of Ice Monster Stall
Site selection assistance
Site evaluation
Free Training for you and your crew
Operational Manual will be provided
Assistance on your store pre – opening
Marketing assistance
Post opening assistance for 1 week
Own An Ice Monster Business Franchise: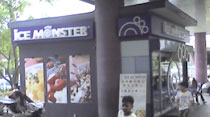 Step 1: Letter of Intent
Prepare letter f intent to franchise and send it to:
Mail:  Business Development Manager, Regaler Foods Incorporated, No 90B K6 corner KJ East Kamias, Quezon City.
Email: franchise@icemonster.com.ph / michherrera@icemonster.com.ph
Step 2: Application Form
Fill out the Franchise Application Form, this will be useful in evaluating you as a franchisee, information included in you're an application form will be used to determine your experience in handling a business.
These are the following documents you need to attach to your application form:
Colored Photo ID of the Applicant.
Proposed Site Location (vicinity map and description needs to be included)
Photo copy of two (2) valid ID's
Step 3: Acknowledgement Letter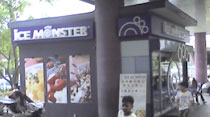 Once the application is done an acknowledgement letter will be sent out, you can then set up a meeting to the business development team, and where in the summary of the franchising details will be discussed.
Step 4:  Approval of Business Location
Your proposed business location will be inspected and be evaluated.
Step 5: Contract Signing
Upon understanding all the terms and conditions a contract will be signed as a proof of your agreement.
Step 6: Training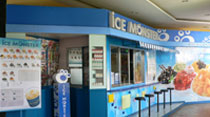 Before managing your own Ice Monster Business, the franchising company will not leave with out knowing anything. You will be equipped with the knowledge you need. You will be taught how to apply their business operational technique.
Step 7: Grand Opening
This is it! The big day you are waiting for.  Support will continuously be coming from the franchisor, you will never be left alone managing your business, and you have you support team on your opening day and even a week after.
For more information: visit icemonster.com.ph