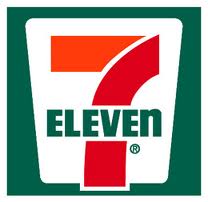 7-Eleven Franchise: Convenience in Every Corner
Many believe that seven is a lucky number besides the number nine, and add all the numbers 7+1+1=? It will still end up having another lucky number, the lucky number 9. Philippine Seven Corporation is really the luckiest Corporation in the Philippines; 7-Eleven invades almost all the corners in the cities and town, bringing the convenience to all of its customers.
7-Eleven starts to operate in the Philippines last December 13, 1982 under Philippines Seven Corporation ("PSC"). First store was built along corner of Kamias Road and EDSA Quezon City, Metro Manila.
Despite of political adversities after Ninoy Aquino's assassination many feared that the economic status of the country will deteriorate but 7-Eleven still managed to survive during its early years and became the country's biggest convenience store chain with over 550 stores in the country nowadays.
Consumer need for convenient shopping specially those who are in a hurry, that is the reason why this company easily boomed in the market. 7-Eleven not just aims to be the best retailer of convenience; apart from that, its main purpose is to make daily life easier by providing modern convenience to the customer.
Giving Back to the Community
Despite of 7-eleven being one of the successful businesses I the country they still managed to share the blessing they are enjoying. 7-Eleven committed it self to be the "friendly neighborhood convenience store" (according to their website), they continuously supporting community's programs, environmental programs, and charitable institutions.
Philippine National Red Cross (PNRC) been in partnership with 7-Eleven in giving relief and assistance to people who are in great need, by supporting PNRC's Coin Can Project that we can see at every store's cash register.
7-Eleven also take part in protecting the environment; it supported ABS-CBN Foundation's La Mesa Watershed Project. 7-Eleven is proud to say that they took part in saving the environment.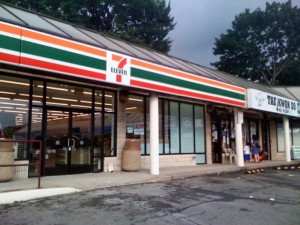 Be Part of the Fastest Growing Franchise
7-Eleven offers everyday grocery items, fast food, and telecoms. It accepts bills payment and banking kiosk services. Through the years, its commitment for providing products and excellent service was recognized and has been awarded many times by the Philippines Franchise Association and by Entrepreneur Philippines. The company won several titles which commensurate as one of the Fastest Growing Franchise and Hall of Fame International Master Franchise award.
Because of these services that 7-Eleven attracts millions of customers, this is one of the reasons why 7-eleven is one of the biggest franchising companies in the country.
Here are the details how you can own a 7-Eleven franchise outlet: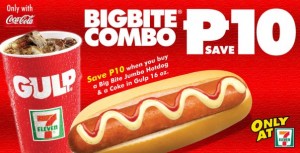 • Qualification – Company will assess your potentials as a franchisee, they will validate if you will be eligible to own a franchise.
• Franchise Fee and Investment – financial requirements ranges from P1 to P5 Million. (Investment will include operational rights of the store, equipment and facilities, furniture, air-conditioning system, signage and initial inventory.)
• Site Requirement – Floor area is ideally 120 square meters.
• Training Program – Four week complete training program.
• Manpower – Franchisee will be in-charge in providing store manpower salaries and benefits.
Source: www.7-eleven.com.ph/