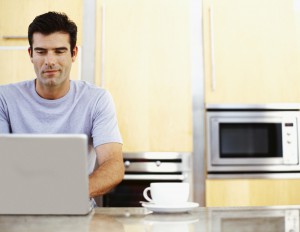 The Pinoy dream: being able to work at home, online. Many Filipinos follow this dream, while many think it is a purple unicorn that flits through the air.
Actually, a home-based online business is very much possible if you know where to look and how to start. Here are some ideas for online businesses for Filipinos:
1. Blogging
Blogs were originally meant to be a hobby where you tell what you are eating or you try to recreate the short story you mad while in the shower. But now, almost 90% of websites are actually blogs. Blogs have grown from playtime to serious work and business. You can start a topic-focused blog on what you love and know. Examples would be home schooling, raising up a kid with autism or Philippine travels. Then keep creating focused content and people will start coming to your site for reference. Add advertisements though Adsense or add things to sell to your readers. Take note, though that earning from a blog takes time, which is not suitable for many people.
2. Virtual Assistance or Writing Jobs
While technically not a job, being someone else's virtual assistant can prove lucrative if you want to put in the hours. This is job typically entails you to do a myriad of things for someone abroad, like transcribing a video, posting on social media accounts or research. Pay typically starts at 2 US Dollars an hour but as your experience grows, you can get to as mush as 15 USD an hour. Writing jobs are mostly on the same veil as being a virtual assistant but you have a more focused task on writing and research. Needless to say, a strong grasp of the English language is always a must. Sites like Upwork or eLance have a never ending demand for virtual assistants, researchers, and writers.
3. Selling Digital Art
If you are someone who takes a lot of great photos or someone who can create artwork through drawing platforms like Photoshop or Correl Draw, you can also sell your artwork online. Some sites like Deposit Photos and Photolia will sell your images as is, and Zazzle and Cafépress will print your artwork on coffee mugs, shirts and mouse pads. All of these sites will earn you royalties for each sale of your work.
4. Buying and Selling Stuff
While this needs a bit of physical work, buying and selling physical things are one of the most lucrative ventures you can do online. If you know how to spot a good deal, you can buy an item them sell it on eBay for a handsome profit. An example would be a collector's action figure from an ukay-ukay or garage sale then selling the sale on eBay at a much higher price. Antiques, collector's items, discontinued lines are some of the common suspects here.
5. Virtual Store
The popularity of Facebook and Instagram have helped a lot of small enterprises to sell stuff from their own basement. You can set up a Facebook or Instagram accounts for business then sell things with visual appeal: custom shirts, coffee mugs, pillows, baby clothes are some of the common items being sold at social media sites.
How about you, do you know or do any online businesses for Filipinos? Chime in the comments below!