People will always stare, so you might as well give them something good to look at! Today that outer beauty if also given a large premium, people cannot afford to look unpresentable.
This is why a salon business would be a great idea. The thing is, starting a salon is very hard to start from scratch. No worries, here are three salon franchises that we think will be the most profitable.
Ystilo Salon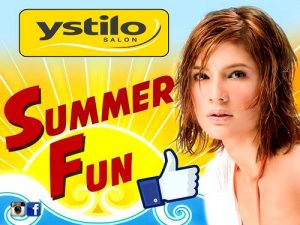 Have you ever wondered why Vina Morales always look so good whenever she appears on TV or is caught in public? This is because she has her own chain for salon from franchise and this is Ystilo Salon. Ystilo salon primarily focuses on our promos, like the most recent Christmas promo where you can have a complete makeover for only P500.00. This keeps the customer flocking to Ystilo Salons nationwide!
Franchise Details
The franchise for Ystilo salon is P3,000,000.00 which includes franchise right, equipment and furniture and training fro your staff.
Advertising is also included in the package.
Stores are advised to be placed on roadsides and other  very obvious locations.
Contact Information:
Phone: (02) 927-7532, (02) 415-0222, (02) 415-0944
Mobile: (63) 917-312-4210, (63) 922-854-8193
Website: www.ystilosalon.com.ph
David's Salon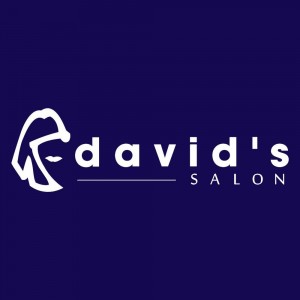 David's Salon is the most popular salon franchise to date. In fact, it had become a household brand name when ti comes to salon and makeovers, due to the very strategic advertisements on TV (they air the commercials only in te morning).
David's Salon was founded by David Charlton who established the brand in Quezon City where he built his first store in 1989. He did not expect that the reception of the Filipino people to be so good that today, David's Salon has more than 200 branches nationwide.
Franchise Details:
Php 1,000,000 to Php 1,500,000 total investment
Php 500,000 franchise fee
There are over 150 franchised outlets nationwide. You know you are in good hands with this franchise!
Contact Information:
Email: mba@davidsalon.com.ph, info@davidsalon.com.ph
Phone No.: (02)897-4247 to 51
Fax No.: (02)897-5190
CUT Salon

This rising star of the hairdressing world made its name by offering very affordable hair cut prices (P38 for a haircut for men, which is cheaper than most barbershops). It started just this 2006, but the brand has already a huge patronship. Customers have been reporting they they think they have been underpaying the store because the haircut looks great!
CUT Salon was established by Paulino Encarnacion, who was mentored by Jun Encarnacion himself! The name Encarnacion also pulls a lot of customers because of Jun's popularity when it comes to hairdressing.
Franchise Details:
The franchisors prefer to get to know and talk to potential franchisees first before gviing any specific instructions on how to start a CUT franchise.
Contact Information:
Phone: (02) 254-0239
Mobile: 09228121264
Email: haircut.efs@gmail.com
Website: http://www.encarnacion-franciscosalon.com