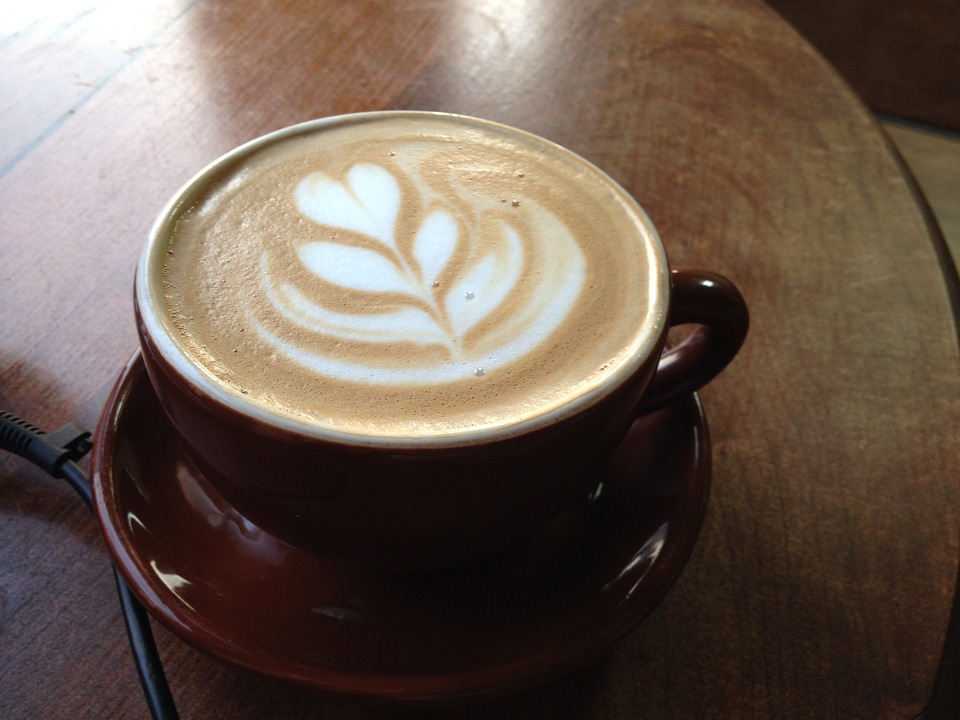 Upon the entry of Starbucks in the Philippines, the coffee lover inside of all Filipinos has been fully awakened and spurred on forward, thus, the coffee businesses have been and continue to thrive in business success, because coffee shops are in demand. Busy neighborhoods always have one or two coffee shops in sight and it is always, always full of people, not only because of coffee and its aroma, but due to the cozy ambiance provided by the coffee shop owners. Also, do not forget how it has become a favorite place of students to study while also staying caffeinated, because coffee shops provide strong wifi signals and honestly, who does not need wifi connections nowadays? Therefore, it is practical to enter the coffee industry now while it is still at the period of growth.
Seattle's Best Coffee
Starbucks is not available for franchising but their subsidiary, Seattle's Best Coffee, is so available for franchise. So, if you are looking into entering the coffee industry as one of the giants then aim for the SBC because they have the best coffee and support out there. If you have enough capital, opening Seattle's Best café is a great move.
Franchise Information
So the complete requirements and cost of Seattle's Best coffee franchise are listed below. You can be a qualified applicant and or franchisee if your answers to the following questions are all a YES:
I have the energy for an exciting business venture
I have tested business skills
I can operate at multiple locations
I currently have a net worth of at least $1 million and liquidity of $250,000
I have a secure and independent finances
I have firsthand knowledge of the market
I will be 100% committed to making my coffee franchise the best it can be.
I want to work hard, have fun and be an ambassador for the Seattle's Best Coffee brand in my local market.
Contact Details
Website: http://www.seattlesbest.com/
Coffee Bean and Tea Leaf
Another giant in the café industry is Coffee Bean and Tea Leaf because it has rapidly frown in around 22 countries across the globe. The coffee shop has known with its dedicated service and quality lifestyle experience and cozy ambiance.
Franchise Information
However, Coffee Bean and Tea Leaf knows you best and has prepared a simple yet systematic franchise process for the interest parties. Initial franchise fees, investment and net worth requirements however are not disclosed due certain reasons.
So to summarize:
You have to submit contact and business info and in-depth background info and initial telephone contact with them to discuss your interests. You have to check too if your territory is available to set up franchise. Once qualified, you have to complete all qualifications and requirement. After that, there would be a home office discovery day. Then you will seal the deal and all legal aspects. It's time to set up your site, supplies, hiring and trainings staffs. You are then up for the opening day!
Contact Details
Website: http://coffeebean.com.ph/careersPage/
Figaro Coffee
Franchsing Figaro coffee shop interest many people because it is a great rival to big names in the coffee industry but is more affordable both as a franchise and for the customers as well. They concoct amazing coffee and pours a lot of time into making their craft, thus, ensuring quality and heartwarming services to the people. One of the people favorite is cappuccino, Café Au Lait and of course their Figaro frosts, which seemingly takes away the exhaustion of the day and replaces it with energy to do more. Figaro coffee gets its raw materials from local suppliers in order to help in the livelihood of many Filipino people especially those living in the provinces.
Franchise Information
The pre-qualifications and requirements to franchise Figaro Coffee shop includes your desire, passion and enthusiastic attitude of loving the business, commitment of time and resources to Figaro system, compliance of its franchise rules and standards, and a minimum franchise investment of 5 to 8 million pesos, suitable to your café site and location. The complete franchise application process is discussed to their official website.
Contact Details
Website: http://www.figarocoffee.com/contact.php
Mocha Blends Café
Mocha Blends was one of the pioneers in the Philippine café industry and has made Philippines its home by roasting coffee beans in 2003 and continues to captures many hearts by serving coffee as mocha's choice beans for all of its espresso-based coffee and now thye have numerous branches nationwide, looking for expansion abroad and is relatively successful because it just opened an Indonesian branch.
It is an affordable franchise but with big outfit payback. It also offers three different franchise types such as the: Mocha Blends Pavilion, a full store and a kiosk type. Below are the franchise fees and requirements to franchise Mocha Blends.
Franchise Information
Initial franchise fees are needed are:
P 350,000 (Espresso Bar)
P 700,000 (Kiosk)
P 750,000 (Full Store)
The franchise term is up to 5 years and is renewable after that, and there is also a royalty fee, which is 5% of the gross sales of the café. All in all, the estimated franchise cost are
P 2M (Espresso Bar)
P 3M (Kiosk)
P 5M (Full Store)
Franchise package already includes the following: includes the right to its name, proprietary marks, site selection approval, ongoing support and training of staffs, operational manual and opening assistance.
Contact Details
Website: http://www.mochablends.com/
Coffee Break
Considered as a world class café, Coffee Break is Iloilo homegrown business and serves invigorating and mouthwatering gourmet coffee at affordable prices. Coffeebreak is a member of Specialty Coffee Association of America.
Franchise Information
There is a franchise cost of about P 650,000 which includes the following:
Operations System of the business
Training of staff and uniforms
Indoor and outdoor signage, store designs and decorations
Support (such as Marketing and others)
Technical Support (POS)
Manual of Coffebreak day to day operations
Equipment and the required supplies
30 day training program, final selection of manpower and hiring
Pre Opening assistance
Consultations and operational support
Location improvements or renovations
Governmental permits and utilities (water and electricity) expenditures
The Floor area requirement is at least 60 square meters and at a strategic location, preferably near establishments. You need to give the 7% of the monthly gross sales as a Royalty Fee to the company and this payment would be used for advertisements. A security deposit of P100,000 is also needed but is refundable after the franchise term of 5 years ended, and the renewal of the Coffeebreak Franchise fee would be Php 500,000.
Contact Details
Website: www.coffeebreak.com.ph
Facebook Page: www.facebook.com/coffeebreakcafe
Email: customercare@coffeebreak.com.ph
Phone Nos.: (02)641-1151, (02)584-3704, (02)584-1601, (033)335-0935
Fax Number: (02)642-1870
Mobile No.: 0932-8923353
Address: Coffeebreak Café International Inc., 69 C. Raymundo Avenue, Caniogan, Pasig City, Philippines