One of the fastest Philippine based Chinese fast food concept that soars high in selling noodle soups, congees, dimsums and rice toppings.
Robert Kuan, the great mind behind this fantastic concept founded Chowking around 1985 it became the counter part of one of the American fast food giant; McDonald's. Since 1985 Chowking expanded through out the years. From 1980s – 1990s they took the courage to venture outside the country and targeted international markets in the United States, Middle East and Indonesia. Around year 2000 Chowking was bought by Jollibee Food Corporation that has given Chowking a better chance of venturing into international expansion.
Chowking Franchise: Best points why to franchise this business.
Chowking has proven how successful they were. Since 1985 up to this day the continued serving their customers with oriental food, no matter where or what country they were at.
Chowking ha s been the pioneering restaurant when it comes to Oriental food concept here in the Philippines that expanded dramatically outside the country. They were the one who thought of combining the skill of western fast food servicing and the fantastic taste of Chinese cuisines.
Chowking was awarded as 2005 Most Outstanding Meat Processing Plant in Metro Manila by the National Meat Inspection Service. This award testifies how Chowking value their customers, by providing the best quality of food they serve.
Today Chowking has more than 300 restaurants in the Philippines and more than 20 restaurants scattered in the United States, Middle East and Indonesia.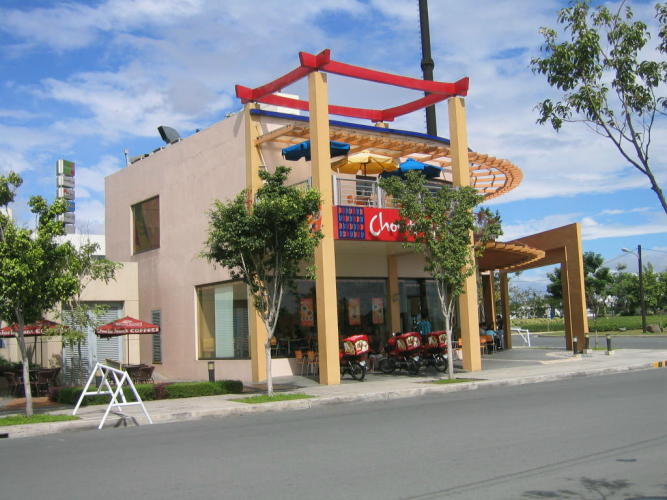 How to be a Chowking Restaurant owner?
If you share the same values as Chowking has, you can own a Chowking restaurant. An interested applicant should have a good moral character, has entrepreneurial business sense, and the capability to finance the business and most f all some one that has the ability to inspire and to lead people.
How much Investment required owning a Chowking Restaurant?
The franchise fee is around P1 million. The in vestment may vary to the size of your desired sore. It may range up to P9M to P12M. Your investment will be covering the facilities for constructions, furniture, kitchen facilities, signage and more.
The size of a typical store may range to 250 to 300 sq. m. Chowking will conduct feasibility studies and they will be the one who will approve the applicants proposed site. Chowking will also provide assistance in hiring people for your franchise, as well as the trainings for employees and managers Note: Chowking does not hire employees directly; they only provide HR management Guidelines. Though Chowking does not provide financing.
Once your franchise application is approved you can start your Chowking franchise business in about 2- 4 months period and your franchise contract will run around ten years. A Chowking Franchise contract is renewable as long as contact provisions are met.
If you are interested in owning a Chowking Restaurant franchise you can submit a letter of intent, the location map of your desired store location and an accomplished application form.
Contact details: Chowking Franchise
Business and Franchise Development Dept.
33/F Jollibee Plaza 10 F. Ortigas Jr. Ave
Ortigas Center, Pasig City
Tel: (02) 634-1111 locals 5272, 5273
Fax: (02) 634-1182
Email: franchise@chowking.com
Web: www.chowking.com
Posts that you might like: