Siomai House Franchise: The Hottest Stuff You Can Get!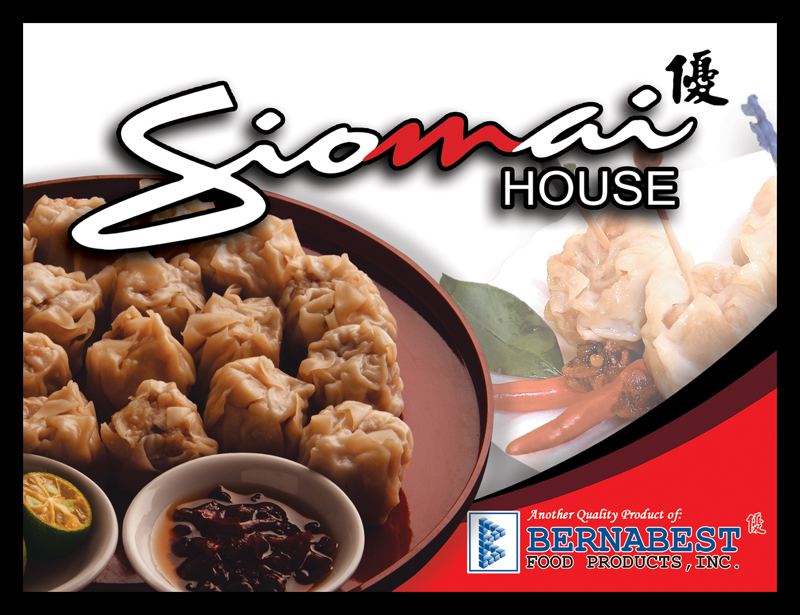 Siomai House captured the hearts of Filipino customers. The line of its food products entices the taste buds of its customers. Its mouthwatering pork and shrimp siomai welcomes its loyal customers due to its freshness and fantastic taste. It is always served fresh and moist; you will never see a Siomai House's siomai dry as other siomai served. Siomai House is always served fresh and hot, they make sure that the steamer is always there to keep the freshness and hotness of their siomai.
Filipinos enjoys the generous amount of pork wrapped inside the special molo wrappers topped with their chili garlic sauce that us just right to fit the Filipino taste buds. Customers pay in a very reasonable price with out compromising the quality of the food they are enjoying.
Siomai House targeted variety of customers, from the young ones to the elder ones. Middle class not withstanding their age ranges enjoys the quality of food line that Siomai House offers. Because of the wide range of market Siomai House has they develop a strategic ways in being more profitable. Siomai House Kiosk can now be found in strategic places such as schools, offices, shopping malls, hospitals and markets, where every one can enjoy the oh so mouthwatering oh so flavorful Master Siomai.
Siomai House is committed in providing the best quality of food products to its valued customers. They, make sure that they strictly implement the standards that ensure the freshness and quality of the food products.
Knowing that Siomai House provides the best food quality you are sure that customers will keep their loyalty to them, and that means good business to you. Getting a Siomai House ensures you of a good and profitable business. Having a wide range of market means a wide chance of getting more loyal customers that will make your business grow.
Starting a Siomai House Franchise?: Things you need to Consider
You can get information about a certain franchise you would want to purchase over the internet or through hiring a franchise consultant. Be cautious in doing your research make sure that all the information you have are genuine, so you can avoid closing a deal from scammers. Siomai House already established the name. You can ask the franchise owners so that you can get good advice from them
Contact the Franchise Company
It is important that you know whom to talk to. Call the Franchising Company to make sure that you are making a deal to right person. Siomai House is open for your Franchising Queries. You are welcome to ask.
Hire some one to help you.
Get your lawyer to help you review and understand your franchise contracts before you sign it.
Be a Siomai House Franchisee
As a Siomai House franchisee, you will be entitled to use their trademark and logo. You will also get the trainings and seminars you need to equip you in starting you Siomai House Business. If you are interested in getting a Siomai House Franchise here are the details that may be very useful for you.
Franchise fee: Php 250,000.00 (non-refundable)
Inclusions: Equipments such as freezer, steamer, beverage dispenser, advertising signs and signage and two Siomai House Crew uniforms
Franchise Terms: 3 years from the contract signing (renewable after the 3 years franchise agreement)
Renewal Fee: Php 50,000.00 (per anum)
Training: 3 day training provided.
(Franchise location must be presented by the franchisee and subjects upon the franchisor's approval)
NOTE: Siomai House does not let franchisees in until January 2012. This will be updated when they announce relaunching of their franchise.