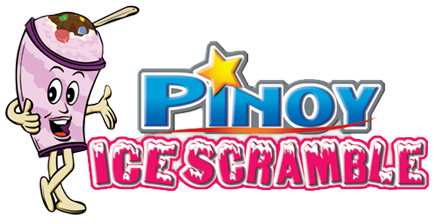 Pinoy Ice Scramble: Where the Great Idea Started?
Pinoy scramble is one of the best franchising ideas created by the Empeño- Reyes Foods Company Limited (E-R Foods Co. Ltd.). They prioritize the health of their customers. They make sure that each of their food products are prepared clean and safe, giving each of their customers a delicious and affordable snack. They created a food product that are best suitable for people who are always on the go, and have less time to prepare their food.
They are committed in providing the best customer service that also ensures satisfaction to all of their customers who buy and surely enjoy their food products. They do not only produce healthy and affordable snacks, they also opened windows for business opportunities and available jobs to many Filipinos. Because of their motivation and dedication they come up with this fantastic food franchising idea that created a new hope for our economy.
A Cool Snack for Every Pinoy
In a tropical country like the Philippines it is normal to have a warm weather, and because of this, people tend to get thirsty, people are craving for something cool, something that will replenish their body for exhaustion and heat, and this is where our Pinoy Ice scrambles comes in the picture.
Pinoy Ice Scramble is a Pinoy style ice cream made out of shaved ice, sweeteners and additional toppings, and one great thing about it Pinoy Ice Scramble is very affordable is very affordable. Filipinos will surely enjoy a clean snack that will make them feel fresh. This snack is hepatitis free, consumers will have the peace of mind that their snack is clean and safe from any other sickness caused by bacteria because of incorrect food preparations.
Pinoy Ice Scramble: Income Generating Business for Every Filipino
Pinoy ice scramble is a fantastic business, it will generate good income. Like what they say "A good business produces good income". Their food product is so affordable; it is perfect for parties, school canteens, offices, and malls. You do not need to worry where to place your kiosk, you can place it where ever there is a Pinoy around.
Good News! Pinoy Ice scramble is open for franchising.
Franchising Details and Inclusions:
No royalty
No  Percentage on Sale
Food Cart
Store Location selection and Evaluation Assistance
With Business start up assistance
Use of Trade mark and Logo
Crew Uniforms
Operational support
Advertising and promotion support
Opening assistance (from pre opening up to post opening)
Business papers processing assistance
Crew Hiring assistance
3-day Srevice Crew Training
Insurances such as Fire and Comprehensive insurance and general liability insurance
Franchising Cost: (Prices as of 2011)
School Area:  Php. 80,000.00
Mall Areas: Php. 180,000.00
Contact Details
Address: 5th Floor West Trade Center Bldg. West Ave. Quezon City
Email: info@erfoods.com
Phone Number: (02) 441 26 51
Website: http://erfoods.com