NY FRIES & DIPS: A Fresh Idea from a Young Mind.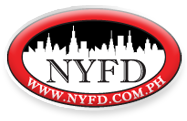 Have a taste of New York here in the Philippines. A Young Filipino Entrepreneur brought with him a taste of New York here in Manila. When he came back to his home land he brought to him NY FRIES & DIPS business concept here, which opened business and job opportunities to many Filipinos.
Nowadays more and more numbers of young entrepreneurs are invading the Philippines' Business Society. These young entrepreneurs are giving new hope for our economy. Another fresh business concept was created by another young entrepreneur, NY FRIES & DIPS. He wanted to have a unique business concept that will surely be loved by Filipinos. He loves fries a lot and had this best idea in creating a wonderful business such as NY FRIES & DIPS, he did the right thing, he made a new twist to the old fries (potato fries) business we know here in the Philippines.
Healthy Business from a Healthy Snack
Health is what people look at to. People are looking for a snack that is affordable and healthy as well. NY FRIES & DIPS thought of that this is a great opportunity for them to attract numbers of customers; instead of them using artificial flavorings, food coloring and MSG they decided to make healthy dips made out of natural ingredients. They use the finest potatoes that are cut by hand and fried in 100% Canola Oil. No wonder customers are enjoying their fries & dip that is healthy and taste so good.
This is the only potato fries that have eleven (11) dips to enjoy. This is one snack that is so unforgettable. You can not enjoy a potato fries in any other way as NY FRIES & DIPS can.
Sharing Great Foods to Many, Own a NY FRIES & DIPS Franchise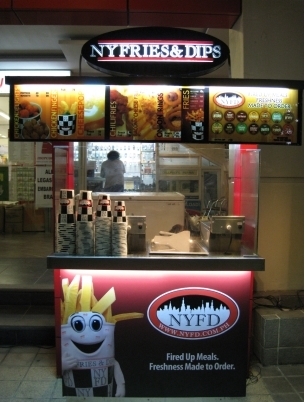 Around 2005 NY FRIES & DIPS has reached more than (25) twenty five outlets scattered around the Metro. NY FRIES & DIPS have the courage to cross the boundaries and explore the business world. They have the freshest business concept. They already have proven their success in their franchising operations. You too can be as successful as they are. NY FRIES & DIPS encourage you to be one of their franchisee.
You can own a NY FRIES & DIPS business franchise; Download an application form online. As a start up in owning a NY FRIES & DIPS all you have to do is visit their website at www.nyfd.com.ph download the application form. All the details in your application form will be treated with confidentiality. Upon filling up and answering the questioners you can then send it together with letter of intent to JD island Food Concepts Corporation. Franchising & Marketing Division, Warehouse #4, road 12, NDC Compound, Pureza St., Sta. Mesa, Manila City .
Be a part of a young yet a strong company, download the form now and fill it out.
Contact Details:
Telephone Numbers: (632) 714-8890/ (632) 714-8892
Fax Number: (632) 714-4772
Email: franchising@nyfd.com.ph
Website: www.nyfd.com.ph