This post is a guest post from Ryan of iFranchise.ph. He also works as a freelance writer at Franchise Business Philippines.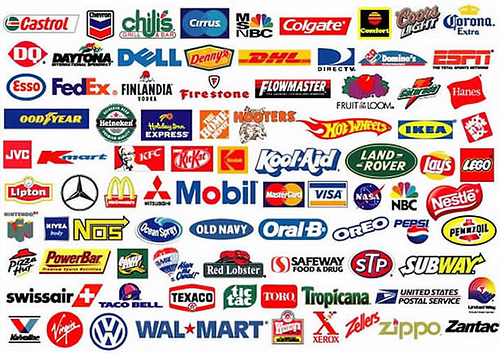 The first thing that an aspiring entrepreneur in the Philippines must do before engaging in a business of his choice is to secure a business name first and foremost. This is in the assumption that you have already identified what business model you are going to follow. Either it will be single proprietorship, a partnership, a corporation or even a cooperative. There are three (3) agencies in the Philippines that are responsible in the approval of business names depending on your preferred business structure. For a sole proprietorship, you need to go to the Department of Trade and Industry or DTI. For partnerships and corporations, you need to go to the Securities and Exchange Commission or SEC. For cooperatives, the Cooperative Development Authority or CDA.
In any way, it is still necessary to have a business name. For sole proprietorships, this is now considered as the starting off point to start the registration process of your planned business for it to be labeled as legal. As mentioned, this is done at the local Department of Trade and Industry (DTI) office where you plan to locate and operate your business. Now, if a business name is in mind, an application form is needed to be filled up. There are two options to acquire this application form:
you can directly go to the DTI office and manually fill up this form or
you can do an online registration which is actually recommended for your convenience.
If you choose option 1 which is to personally register with DTI, there is a need for you to prepare three (3) possible business names. This is a requirement if in any case your name of choice already exists. You then need to fill up and submit the application form. After which, you pay a registration fee and a claim stub is issued for you to claim your certificate of registration.
If you choose option 2 which is to do the online registration, you may visit http://www.dti.gov.ph/splash.php. Click on the Business Name Registration and Renewal icon found on the upper left part of the web page and fill out the online application form. Upon submission, a transaction number will be provided to be used during the payment of the registration fee. When paying, you can either pay directly to the DTI office or you may go to any Bancnet branches. In the issuance of the certificate of registration you also have the option to download it on the website and print it on your own or you can also pick up the certificate directly from DTI.
The registration fee varies depending on the business scope which are as follows:
National – P2,000.00
Regional – P1,000.00
City/Municipality – P500.00
Barangay – P200.00.
There is also a documentary stamp of P15.00. Take note that the registration fee is to be paid within five (5) days from submission of application as DTI only reserves the business name for five (5) working days. After payment of the registration fee, processing time for the issuance of certificate is about 1 to 3 working days.
DTI has several guidelines in helping you choose your business names. These business names should not in any way:
Firstly, to be used for business that is illegal, offensive, scandalous or contrary to propriety. This means that the name of the business is not implying illegal acts such as Juan's Gambling Place and others. In other words, your business name should be decent and proper.
Secondly, be identical or which nearly resemble business names already registered with government office authorize to register names such as Mang Donald's as an example.
Thirdly, be composed purely of generic words.
Fourth, be a name by which by law or regulation cannot be appropriated.
Fifth, be used to designate or distinguish or suggest the quality of any class of goods, articles, merchandise or service.
Then, be an abbreviation of names of any nation, inter-governmental or international organization
And lastly, be misleading, deceptive or which misrepresent the nature or business.
In terms of the applicant, the following requirements should be fulfilled before going to DTI to register your business so as to ensure a smooth transaction.
Business location address should be correct and should be in details (name and number of street, etc).
You should have a Tax Identification Number (TIN) duly issued by the BIR as proof of individual taxpayer
For Filipino applicants, you should bring one (1) national valid ID such as birth certificate, PRC ID, Voter's ID or a passport.
For foreign applicants, you need to present a Certificate of Authority to Engage Business in the Philippines or a Certificate of Authority to Engage in Retail Trade if applicable.
Must be 18 years of age by the time of application.
If all these are personally and carefully done, you are off to a good start in bringing your business to success.