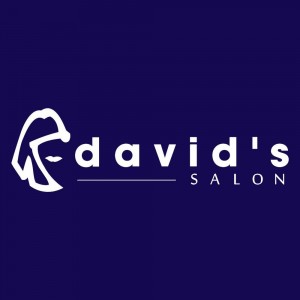 A trusted salon that offers world-class hair and beauty services in very affordable and reasonable prices, in 38 years of expertise David's Salon has now 200 operational stores available to serve you with the highest quality of service.
The company is one of the biggest salon chains in the Philippines, it is also partnered with well-known suppliers such as: L'Oreal, USA's Professional MATRIX, Affinage Infiniti, Schwarzkopf and Henkel.
Here below are the complete categories of services available in any branches of David's Salon:
Hair Cut and Make-up
Hair Color
Hair Threading
Hair Treatment
Waxing
Hair Form
Nail Care
A center for beauty and expertise
Aside from the hair and beauty services, David Salon Academy is open to everyone who'd like to learn and be updated on relevant trainings when it comes to hairdressing and beauty care. Accredited by Technical Education and Skills Development Authority (TESDA) comprise of David's Salon Senior Stylists that are totally NCII certified.
In addition to that, David Salon Academy is recognized as the center of excellence in high hands-on policy in hairdressing.
A Comprehensive History of David's Salon
David's Salon was derived from its creative founder and director's name David Charlton who started working at his uncle's salon while studying in Durham Technical College as early as 16 years old. In 1978 David came in Philippines to work as the manager in Rever Salon strategically situated in Mandarin Oriental Hotel.
The very first branch of David's Salon was built in New Farmer's Market in Cubao, Quezon City with the desire to showcase his expertise to more interested Filipinos to beautify themselves.
The entire branches of the company are located in the Greater Manila and provinces to capture the attention of both loyal local and international customers. In 2008 another achievement of David's Salon has been unlocked; branches in Los Angeles and California were open and in 2010 in the Middle East and Dubai.
How to be Part of David's Salon?
Here are some of the important details when franchising the company:
David's Salon requires every interested franchisee to have at least minimum space of 70 square meters an ample space for 10 working stations with 1 facial room, stock room and staff room.
Location must be in a highly visible area with high traffic for better business opportunity.
Total Investment would be around Php1,000,000 to Php1,500,00.00 and another PHp500,00 as the franchise fee.
Package Inclusions:
Training program for the franchisee and staff
Design and layout of the outlet
Products
Advertising services

Contact Details
For more complete details regarding on franchising David's Salon, feel free to keep in touch with them at (02) 5119940 and look for Ms. Cita Rosales (Corporate Account Manager) or you can simply send her an email at citarosales@davidsalon.com.ph