Rest and relaxation is one of the biggest pleasures of most people, especially in the urban areas. After slaving all week, young professionals just want to lay on a massage table while their body is kneaded to release the stress and the toxins in the body.
That is why building a spa business is a profitable venture indeed. The wellness industry is starting to boom and you should join the bandwagon of this billion dollar industry.
But building a spa business form scratch takes time and is difficult. Good thing, there are spa franchises in the Philippines that you can choose from. Here are our top three picks.
Thai Royale Spa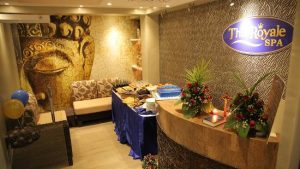 When you enter a Thai Royale Spa store, it becomes apparent that  it thumps the look and feel of traditional Thai decorations. However, that does not end there. The specialty of Thai Royal Spa is also Thai, which is a somewhat a hybrid of Swedish and Reflexology. It is one of the most popular massage techniques in the country and young men love this because of its focus on the muscly parts of the back.
Franchise Details:
Franchise package is P360,000.00 and it includes usage of name and trademark, training and equipment and furniture.
Franchise term is five years.
There is an additional royalty fee of P6,000.00 a month, plus P500 for each bed in excess of eight.
Contact Details:
615, Ground Floor, Raymond Tower
Boni Avenue, Plainview, Mandaluyong City, Philippines
Website: www.thairoyalespa.com
Facebook Page: www.facebook.com/thairoyalespa888
Email: thairoyalespa@yahoo.com; info@thairoyalespa.com
Phone No: (02)584-8424 (THAI)
Babaylan Spa
The original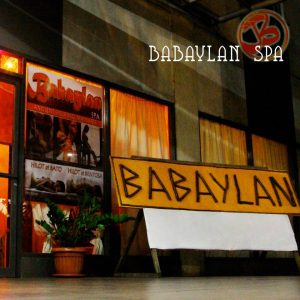 Pinoy massage, hilot is was slowly being forgotten in the past decade, but is now slowly getting popular again thanks to Babaylan Spa. Babaylan is a traditional Filipino term for shaman or healer, which is very appropriate since we are talking about wellness when it comes to spa.
Franchise Details:
Franchise fee is P300,000.00, but you are encourages to save up at least P1.30 million for all the business investment.
The franchise contract is 5 years.
There is an additional royalty fee of P6,000.00 per month and an additional of P1,000.00 per bed in excess of six.
Contact Information:
Jefferson Catimbang
99 Scout Lozano corner Scout Tuazon St., Tomas Morato, Quezon City
Contact Nos: 09194449025/ 09179327002
Spaholics
Spaholics makes itself different by adding an additional service: home services. Imagine lying down on your own bed, relaxing and not worrying about being groggy and sleepy after the massage session. Spaholics makes it even more special by catering to children's party by providing spa parties for young women or nail art parties for children. Amazing!
Franchise Details:
Franchise fee is different for each store you choose:

Php 500,000 –nail bar, salon and spa
Php 300,000 –nail bar, salon
Php 300,000 –spa
Php 250,000 –nail bar
Php 250,000 –salon

Contract is five years
The franchise fee includes trade name usage, training, marketing, research and development
Contact Details:
22nd floor Strata 100 Emerald avenue, Ortigas center, Pasig City
Tel. no: 9644823
Mobile no: 09175343534
Email: spaholics_homespa@yahoo.com