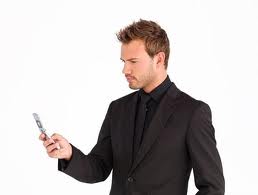 Franchise consulting encompasses a consultant-client relationship, and most of them offer free consultation. Nowadays, would-be entrepreneurs are so inclined into franchising. Most of them franchise food carts and kiosks. With all these popular franchise concepts in the market today, how can you be sure that you're in the right business?
Hard-earned money is well-treasured money, so don't just give into promises that seem too good to be true because they are unlikely to be true. The frequent preys of these franchise scammers are the new entrepreneurs. Therefore, it is advised to consult a trusted franchise specialist before getting into the real scene. Here are the suggested questions that would help you get rid of franchise scams, establish your business, and earn high returns.
Question 1: How can a beginning entrepreneur manage and have a deeper knowledge in franchise business?
First and foremost, it is very essential to know yourself very well before you get into franchising. Remember that franchising seems easy to operate but it's not meant for everyone. Not all people succeed in franchising. Passion and interest make one successful. Know what interests you most
Question 2: How long will it take before I can start the operation?
That depends on the company policy for releasing a franchise cart. You need to complete the basic requirements by attending the franchise seminar to help you know how the franchise business operates in general.
Question 3: How would I know if it's worth investing my time and money?
Franchising is the craze in today's business for it is proven 70%-90% success rate. However, you must still verify the stability of the business before you invest your money.
Question 4: How can I protect myself from franchise scams?
Always check the company profile and history along with its credibility in the business. If ever the franchisor convinces you hurriedly to invest your money without thinking twice, be alert as it might be a form of scam. If the franchise company promises you that you will generate a lot of money in a short period of time, then this is very suspicious.
Question 5: How can I maximize my sales and success rate?
Visibility, branding, and location are the keys towards great sales and rapid success rate. Apply the 4 P's in your marketing class.