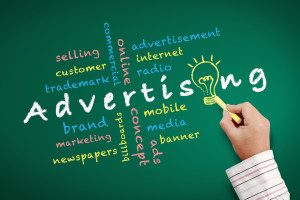 What makes the products and services of a company sell? You might say the quality of the product, the positive feedbacks of customers about the services offered but there's one factor that makes any business boom in no time and that is advertising. Through good advertising of the company's services or products the item gains its popularity and when people tend to talk about a certain product or services more often, the more popular it gets. Since advertising takes a crucial role in the marketing of products and services, any business owner or even the aspiring one should know the do's and don'ts in advertising. If you are still clueless on these ideas, then you better stick around and see the list we have below for you.
Do make sure that you have a business plan
In every course of action there should be a plan and most importantly in the business world. Lack of business plan would lead you astray and this is not good in business. You need to set up your business plan first before starting the rest of the process. Do make sure that you have a business plan which anticipates the rewards of the money spent on advertising.
Do make your advertisement unusual
What makes you remember a product that is newly introduced in the market? You may say that it could have been the brand name, or the packaging of the product, but most people would say is that there is something unique or unusual that they saw on the item that makes a product be embedded on their minds. The bold colors and messages are those that usually get the most attention so don't be afraid to be bold. The more peculiar your presentation is, the better.
Don't try to please everybody
As much as you would want to reach all levels of consumers, but sometimes you really just can't. It is best to cater and focus on your target market rather than thinking of catering to several groups at the same time. Doing so may lead to confusion of your market or it may turn out unpolished and not the way you have envisioned it to be.
Don't overdo it
Too much of something is bad enough as the saying goes, same thing with advertising. You need not to spend your lifetime savings in advertising your company in one specific commercial or platform. You need to use multiple forms of advertising, by using all kinds of media for the greatest overall impact on your business.
Do have some giveaways
Promotional products like magnets, pens, paper weight are good means of spreading your advertisement. Do give out these giveaways on a nonstop basis because this will help you outstretch the marketing of your company.
Do hear out your people
Do involve your team and even the clients in the decision making about advertising. Two heads are indeed better than one, what more if you have plenty?
Do not stop exploring
Do bear in mind that you need to be better than your competitors. Never stop exploring, thinking and creating more ways to advertise your product. The more creative your presentation is, the better your advertisement would be.
In the business world of the entrepreneurs, advertising plays a crucial role in promoting the company. Your business will grow more if you have good advertising. Do not focus on your competitors. Focus on your company and you will cultivate it beyond your wildest dreams, just keep moving and make it happen!