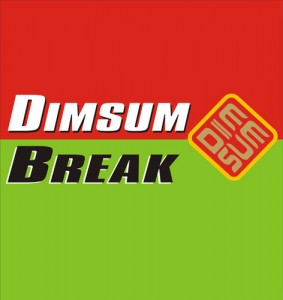 Dimsum Break is one of the prominent Chinese restaurants in the country. It started in Cebu and is now on an expansion program as it opens its doors to interested franchisees in Metro Manila. The company is planning to branch out not only in Luzon but also in other areas in the Visayas and Mindanao. Applicants must be driven entrepreneurs who are eager to succeed in the restaurant business by joining this renowned name which has served the public with the best Chinese dishes for decades. Qualified franchisees will be fully trained, guided, and supported throughout the contract to make sure that the quality of food and service that defined Dimsum Break will be maintained, and also to ensure the success of the business.
Company Background
Dimsum Break is a spin-off from three Cebu-based Chinese restaurants famous for their delectable dimsum. Ding Mow Dimsum House, Ding Qua Qua Dimsum House, and Harbour City Dimsum House, along with Dimsum Break are all owned and operated by Harbour City Dimsum House Co., Inc. The company has practiced dedication in serving traditional and authentic Chinese cuisine that made them stand out and be among the leading restaurants in the country. Customers come to Dimsum Break to taste their signature dish, the Steamed Fried Rice, a rice topping with an array of affordable and yummy dimsum delights. In addition to their Chinese specialty dishes, customers also feast on the restaurant's cozy and relaxing ambience. Dimsum Break already has 12 branches in Cebu City and is now aiming to conquer the Metro Manila market. In fact, its first branch in SM North Edsa has become successful that another branch in Claro M. Recto was opened shortly afterwards.
Benefits of Franchising Dimsum Break
It has a higher success rate than starting from scratch
Dimsum Break is an established brand that success is more likely
Financing can be easily availed from financing institutions when putting up a reputable franchise like Dimsum Break
Low-cost supplies so the franchisee is guaranteed to make huge profit
Things to Consider when Franchising Dimsum Break
You have to be really sure that you really want to enter the food business and you decided that Dimsum Break is the best business opportunity for you.
Make sure that you can keep a harmonious working relationship with Dimsum Break franchise. You can visit one of their outlets so you can orient yourself with the company's operations and policies.
Study the Terms and Conditions and the Franchise Agreement and see to it that you can abide with all the provisions indicated on them.
Check your proposed location and see if it is compatible with the rules and regulations of the franchise contract. Remember that choosing the proper location is one of the key to your restaurant's success.
Franchise Package Inclusions
As one of the leading fastfood chains in the country, Dimsum Break wants to make sure that their franchisees are well trained. They will be guided by the company's reliable support system through all the stages of the franchise.
Use of company brand name and logo
Comprehensive operations manual
Management and staff training
Pre-opening assistance
Grand opening assistance
Post-opening guidance and support
Promotional and marketing support

Contact Details:
Aspiring franchisees can apply through the following contact details provided below.
Address: Harbour City Dimsum House Co., Inc.
80 Colon St., Cebu City
Tel: (032) 255-7381 to 84
Mobile Number: 0917-7711182
Email: franchising@harbourcitydimsum.com
Website: www.harbourcitydimsum.com