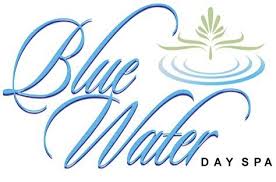 Blue Water Day Spa has recently made announcements that the company is now open for franchising. It is the company's desire to give young entrepreneurs a chance to build businesses in a holistic way. Unlike other spas who have emerged over the last decade, Blue Water Day Spa is reputed in extending excellent service that is still second to none.

Company Background
Blue Water Day Spa first opened in 2005, introducing breakthrough procedures in providing treatments, advanced therapies, and overall wellness programs. Its unequaled service has earned itself a name became one of the best in the country after 10 years. Aside from relaxation and healing, the company also offers a magnificent ambience that Filipino customers find soothing. Blue Water Day Spa has gathered awards for its extensive but inexpensive services, and became one of the most trusted names in the spa business.

Services Offered
Massages
Facial Treatments
Body Scrubs
Wart Removal
Body and Facial Machine Treatments
Spa Packages
Waxing
Hand and Foot Treatments
Membership Packages
Custom Spa Party
Branches
Ortigas-Greenhills – this branch offers a "Spa Theater", a 29-seat movie house so customers can watch movies while having a massage. This is the first of its kind in the country.
Makati City
Capitol Hills
Eastwood
Tomas Morato
Cotabato City
Naga City

Franchise Cost and inclusions
Franchise Investment– P1,000,000.00
Franchise Fee for full range massage services – P500,000.00
Royalty Fee – 5% of the gross sales
Marketing/Advertising Fee – 2% of gross sales
For franchisees who wish to have more services, there are the additional fees:
Additional fee for facial services – P150,000
Additional fee for body scrubs – P100,000
Full service package – P750,000.00

Franchise Package Inclusions
The right to use the brand name and logo of the company.
Training program for the first 10 employees and hands-on practical advice on spa management
Advertisements and promotions
The use of celebrity endorsers to build brand image
Site evaluation
Franchise contract good for five (5) years and renewable every five years
The Return on Investment is expected in a 2-4 years depending on the location and services to customers.

Franchise Application Procedure
Write a Letter of Intent
Enclose map and address of proposed location.
The company will review your application and notify you is your application is approved or denied.
Site inspection follows.
Follow-up meetings between franchisee and company representative.
If all requirements are met, franchise is granted.

Contact Details
For more information regarding the Blue Water Day Spa Franchise, you may get in touch with them through the following contact details:
Website: bluewaterdayspa.ph
Phone Nos.:  (02)584-0061, (02)584-0205
Address: Unit 2903 Atlanta Center, Annapolis Street, Greenhills
San Juan City, Philippines

Posts that you might like: