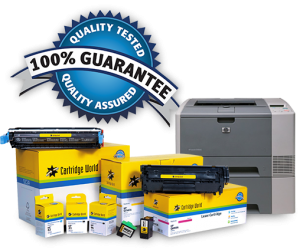 Refilling printer cartridges has become one of the fastest growing industries in the world and one of the leading companies known for their top products and services related to printers is Cartridge World. If you are an entrepreneur and you want to invest in a business with minimum risk, this is just the right business for you. Be part of a company dedicated to protecting the environment and helping consumers save money. With low investment cost, you can run a business while enjoying full support and guidance from the Cartridge World team.
Company Background
Cartridge World, a company based in the U.S.A., has provided the world an environmental-friendly solution to the increasing demand for printer cartridges. The company has successfully introduced to the public that there is a more economical way of using printer cartridges. By refilling used cartridges with toner, the consumer will be spending almost half the price of the new one while having the same results. Cartridge World Philippines started in 2006 and has been franchising since then. It is the company's goal to provide quality services on the supply of consumables and printers and more importantly, to inform the public on the benefits of recycling. Cartridge World, for years, has given its customers superior products at affordable prices, that's why it is now the world's leading name in the business of inkjet and cartridge refilling with 1,700 franchised retail locations in 52 countries.
Branches:
Company owned – 1
Franchise Outlets – 8
Franchise Information
Franchise Fee – Php 150,000
Total Investment Package – Php 580,000
Projected Return of Investment – 3 years
Terms of Franchise – 5 years renewable
Royalty Fee – 6% of total gross sales
Advertising Fee – 3% of total gross sales
Preferred site – Makati

Franchise Package Inclusions:
Use of established business name and trademark
Operations manual
Management and staff training
Promotional and administration support
Products and services related to printer
Computer hardware and software
Additional products and services related to cartridges

Franchise Application Procedure:
Interested applicants should write a Letter of Intent and email it to the address written below; or you can go directly at Cartridge World Philippines.
All necessary requirements such as: application form, resume, ideal location, payments -must be completed to qualify.

Contact Details:
If you are interested with the Cartridge World franchise, you may contact them through the following contact details:
Conatct Person: Babylyn D. Newfield ( CEO & President)
Address: 3/F Loyola Plans Bldg., 849 A Arnaiz Ave., Makati City
Telephone: 893-6994 / 893-7012
Fax: 893-7975
E-mail Address: babylyn@cartridgeworld.com.ph, pio@cartridgeworld.com.ph
Website: www.cartridgeworld.com.ph