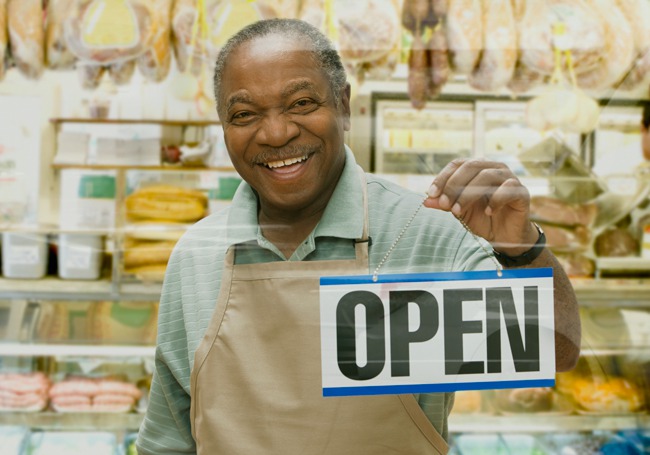 Earning a living is such a hard task especially in our country where in the cost of living is rising continuously while your 9-5 job is on stagnant income stream.  To make the ends meet, some Filipinos opt to have a small business of their own so that they can stretch the power of their peso some more and gain more profits for their family.  If you are looking forward to have a business of your own but with only a small capital to shed, then you need not to despair because there are plenty of business ventures in the Philippines that only require small capital to begin with.  Check out our top picks that can motivate you to have your very own business.
Food Cart
Franchising is one of the easiest way to enter into the business world with a small capital to spend.  No wonder, the food cart franchising business is on the rise.  Food cart franchise can be availed for as low as Php 20,000.  With franchising, you are ensured that the brand name is already known and that they are already have followers who are looking for their products.  You need not to worry about the marketing strategies since you are franchising and that means you are just relying on the company's marketing strategies and is going on with the flow.
Sari-Sari Store
Sari sari store is the mini version of a convenience store.  You can say that this is the most popular business option for most Filipinos since it is very easy to set up even at the comfort of your own home.  You can sell anything under the sun since that's what the name suggests in the first place.  You can also rent a small space in a high foot traffic location to boost your sales potential.
Cellphone loading business
Almost everyone in the country has a mobile or cellphone that is why the cellphone loading business is selling like hotcake.  And the good news is having your very own cellphone loading business can start with a very low capital.  Some companies have starter packages for as low as Php 500 and you can load all networks already.  There is also a one sim universal loading technology that also sells game cards and more.
T-shirt printing
Having your very own t-shirt printing stall can be one of the easiest way in getting into the business world.  You only need few materials and equipment to get started such as a computer, t-shirt transfer paper, Adobe photoshop, t-shirt pressing machine and a good location to begin with.  You can gain more customers especially during peak season such as Christmas, Valentine's Day, campaign period or during office events.  Giveaways are usually the bulk orders that t-shirt printing business owners are eyeing for and once you have built your reputation on this business then you are ensured to get more repeat and bulk customers such as these.
Street food business
Snacking is one of the Filipino's favorite past time.  No wonder you would get to see many street food seller in anywhere you turn your eyes into.  From kwek kwek, fishballss to isaw and other popular street food that we love, this business venture is one of the money magnets in the food industry.
Lugawan Business
Tubong lugaw is what you would get when you venture into the lugawan business.  You only need a small capital to start making and selling your old time favorite Filipino staple food.  You can make your lugaw more delectable by putting interesting side dish and toppings.  You can have a mobile lugawan cart or rent a good location which is usually in a populated place such as a compound, near the school, hospitals etc.
Online Selling Business
If you want to have your own shop but is still short in the capital, then you can start off by having an online shop.  With an online shop, you need not to rent a place to cater and sell your products.  All you have to do is to post your products online and build customer rapport online.  Having a physical store may take a toll on your savings for now, having an online shop to sell your goods is such a good idea if you have a small capital to spare.