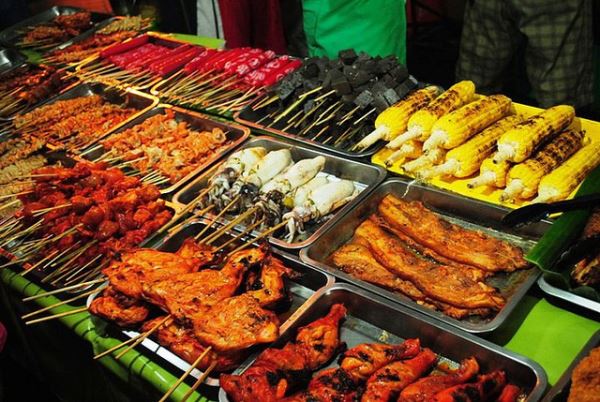 Pinoys are generally food lovers.  We do love to eat most of the time since snacking is one of our favorite past time.  As we roam our eyes around, we could see plenty of food carts, restaurants, vendo machines that sell food from snacks to complete meals.  Have you ever wondered why the food industry has been one of the booming business ventures in the Philippines?  Well, we may say that Filipinos are foodies and we just love to eat!  Aside from that, we all know that no one can deprive a grumbling tummy especially if the food is not that expensive.  If you are looking for a business venture to begin with, the food business would be one of the best ideas that you could have in the country.
Advantages of having a food business in the Philippines
Food is one of the necessities that man can't deprive himself of.
Filipinos are food lovers and snacking is one of our favorite past time.
With food as your concept, it is almost saleable in any location.
You have a variety of options to choose from.
You can start with a food business even with a small capital.
You can have your first store at the comfort of your own home.
Top food business in the Philippines
Lugawan Business
A lugawan is a simple food station that serves porridge.  Lugaw is a popular staple food in the country and it doesn't require much ingredients when prepared.  You can serve lugaw all throughout the day since it can be eaten anytime.
Food cart business
Franchising is one of the hype in the business world nowadays.  Food carts can be installed in the high foot traffic locations in the Metro with only little space requirement.  You can serve snacks or even rice meals, it depends on your chosen concept of the food cart.  The food cart industry is one of the booming businesses in the Philippines and you have to choose the best among the rest to generate more profits.
Street food business
Fishballs, kwek kwek, kikiam, Betamax, isaw, you name it the street has it!  At times like this, it would be impossible for you to miss a meal since you can see food in any turn you make.
Bakery
Next to rice, bread is one of the known staple food in the country.  It is hard to see a barangay without a bakery on it.  Baking the popular pandesal and selling it would already ensure you high profits but if you bake more interesting and delicious bread and pastries then your bakery would be the talk of the town for sure!
Milk Tea
Tea is a known health drink that cleanses the digestive system.  The good thing about tea is that it can be served and enjoyed both in hot or cold.  The trend nowadays is the milk tea business.  They are mostly seen in school areas since the young people are fond of socialization while drinking their favorite milk tea.  Milk teas can be served with a variety of toppings to make it more delectable and appetizing.
Restobar
A restaurant is already a high profit business to begin with but if you would combine it with another money maker such as a bar then you would be headed for success.  A restobar is a fusion of eating and drinking with a cool ambiance.  You can open almost 24/7 since you can have daytime customers for breakfast and lunch and party people at night.
Canteen Business
Home cooked meals are the best but not everyone has the time to prepare.  That is where the canteen business kicks in, daily home cooked meals can be enjoyed without spending a fortune at every meal.  Canteens are booming in office buildings, schools, compounds and any high foot traffic areas.
Posts that you might like: