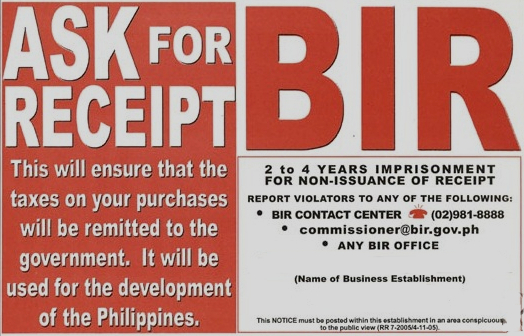 Having a 9-5 job is a strenuous activity that we have to endure in order to make the ends meet but if you are tired of living by the paycheck, having your very own business would certainly come to mind.  Being your own boss is not a bad idea after all.  You can have more time to do the things that you really want and focus on them.  So if you are already convinced that now is the best time to start your very own business then you have to know the essentials and do your research before plunging in.  You may have a small business venture in mind but before you get started, you need to secure documents, obtain permits and licenses prior to operation.
Check out the business papers needed to operate a small business in the Philippines below:
Bureau of Internal Revenue (BIR)
Before starting with the other requirements, you need to have your TIN or tax identification number from the Bureau of Internal Revenue or BIR. You need to apply for a business taxpayer identification number (TIN), register your books of accounts, point-of-sales (POS) machines and receipts.  The BIR is an essential component and a prerequisite for the succeeding business papers.  Businesses in the country whether small or big are required to submit a tax statement every fiscal year.
Community Tax Certificate, Cedula or Sedula
The Cedula is a documentary requirement when filing an income tax return, registering a new business and a lot more.  You need to be at least 18 years old to pay community taxes.  The amount due varies from each applicant and the computation is based on the Local Tax Code of the Philippines.
Department of Trade and Industry (DTI)
The Department of Trade and Industry or the DTI is the government agency that is handling business names and registration.  The registration certificate that they issue authorizes you to operate using your own trade name.  The validity of the business name certificate is up to 5 years from the date of registration.
Homeowner's Association Clearance
You need to secure a clearance from the homeowner's association if you are operating inside a subdivision or village.
Barangay Clearance
Every community is under a local barangay and before you can start with your business operation, you need to secure a barangay clearance.  The barangay clearance is your proof that your business complies with the local barangay's requirements before you get to operate.  To secure a barangay clearance, you need to submit the following: application form, cedula or valid government such as PRC, SSS, passport etc.
Mayor's Permit or Business Permit
The mayor's permit is also known as the business permit.  This is a clearance that your business complies with the city ordinance where you want to operate.  Before you are issued a mayor's permit, you need to submit the following:
For new applications, the requirements usually are: barangay clearance, zoning clearance, environmental permit to operate, fire clearance, etc.  The mayor's permit or business permit is renewed annually.
Posts that you might like: