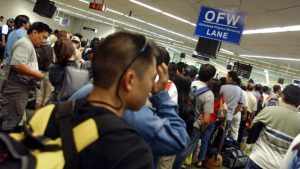 Working abroad is tough. You live far away from your family and friends and you do not have the luxury of eating food made from home. OFWs vouch that they sore miss three F's: Family, Friends and Food.
If you are an OFW, why not spend some of your savings at a business your family can manage for you back at home? Here are some ideas on business OFWs can invest their money on while working abroad.
Food Carts
Food carts are very popular on the Philippines right now and rightfully, so. They offer quick, delicious meals that entice people who are on the go or are leisurely walking in the malls. It also does not hurt if Pinoys love to eat! You do not have to spend half a million on many popular food cart franchises, though. We at Silver Ace offer franchises at low prices. Check here to see what we have for you!
Parlor or a Salon
You can form a partnership with your family members with you as a capitalist partner and them as industrial ones. They can enroll at a Tesda course for haircutting and salon services and start the salon business with your money. This can also help as those with no jobs will get a livelihood of their own!
Massage / Spa
You can opt to franchise a massage therapy and spa or you can begin one yourself! This is very similar with the parlor business above, as you can just invest some money to the business and your family can enroll at a  massage course at Tesda. Thank god for Tesda, eh?
Rice Dealership
This is easily one of the most lucrative business idea in this list! Since rice is an essential food for the FIlipinos, you are assured that you have a lot of continuously paying customers provided you have good stock, good prices and you set up your store very near a residential area. Bigas, men, bigas!
Investments in Local and International Stock and Bonds
One can argue that this is not a business but an investment in itself. But still, you can grow money by investing your cash in corporate stocks and bonds instead of letting them rot in value in a saving account. One great guide that I have used is Bro. Bo Sanchez' Truly Rich Club.